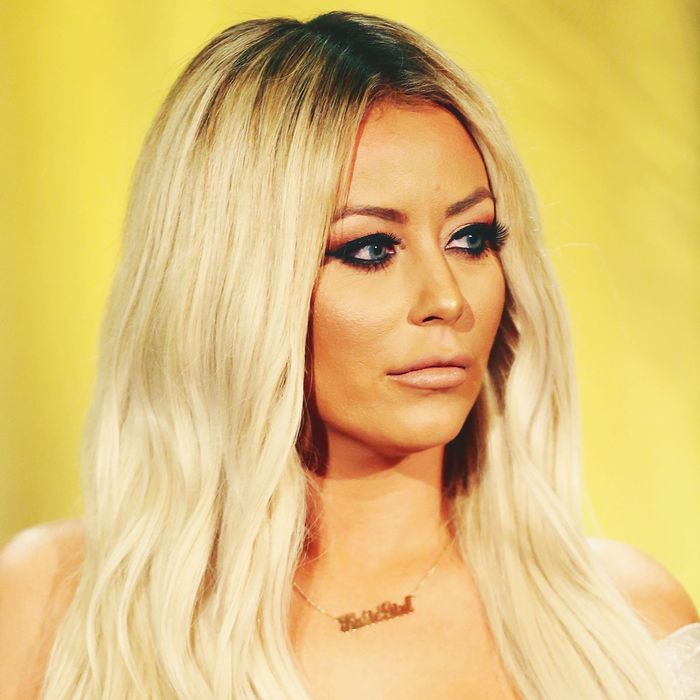 Aubrey O'Day.
Photo: Frederick M. Brown/Getty Images
We already knew that Donald Trump Jr.'s wife Vanessa reportedly confronted Danity Kane singer and former Celebrity Apprentice contestant Aubrey O'Day about her alleged affair with the president's son. But now, we also know how Vanessa apparently found out about the whole thing in the first place: She reportedly found "sexy texts" on Don Jr.'s phone while he was in the shower.
People reports the affair came to an "abrupt end" in 2012 after Vanessa made the discovery. Don Jr. left his phone on the bedside table one day while he was in the shower, at which point some "sexy texts" (which is scientifically known as "sexts," we believe) from O'Day reportedly came through. Per People:
"This is how Vanessa found out and the affair ended," says the source familiar with the situation. "To Don Jr. [the affair] was very exciting," the insider adds. "Aubrey was very, very into Don. He liked her but she was definitely more keen on him."
Sources have not confirmed whether the sexts in question involved feet cuddling.