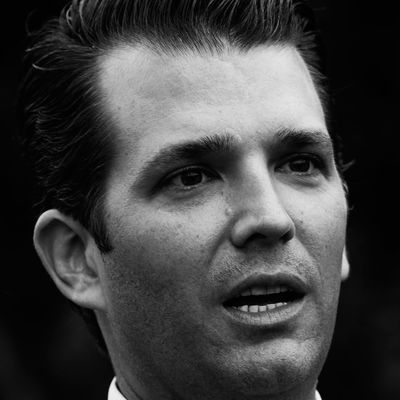 Donald Trump Jr.
Photo: Leigh Vogel/WireImage
Oh boy, here we go. On Tuesday, a Planned Parenthood branch in Trexlertown, Pennsylvania, tweeted that "We need a Disney princess who's had an abortion." It was a rather tone-deaf spin on the "We need a Disney princess" meme, and the health-service provider quickly deleted it.
"Today, we joined an ongoing Twitter conversation about the kinds of princesses people want to see in an attempt to make a point about the importance of telling stories that challenge stigma and championing stories that too often don't get told," Melissa Reed, Planned Parenthood's president and CEO said in a statement. "Upon reflection, we decided that the seriousness of the point we were trying to make was not appropriate for the subject matter or context, and we removed the tweet."
But even though the original tweet was gone, noted political scientist and First Boy Donald Trump Jr. still chose to weigh in on the kind of Disney princesses he would like to see:
Nothing like a Twitter controversy that manages to piss off absolutely everyone on the political spectrum. What we really need is a Disney princess who just screams "Never tweet!" directly into the screen for 90 minutes straight.