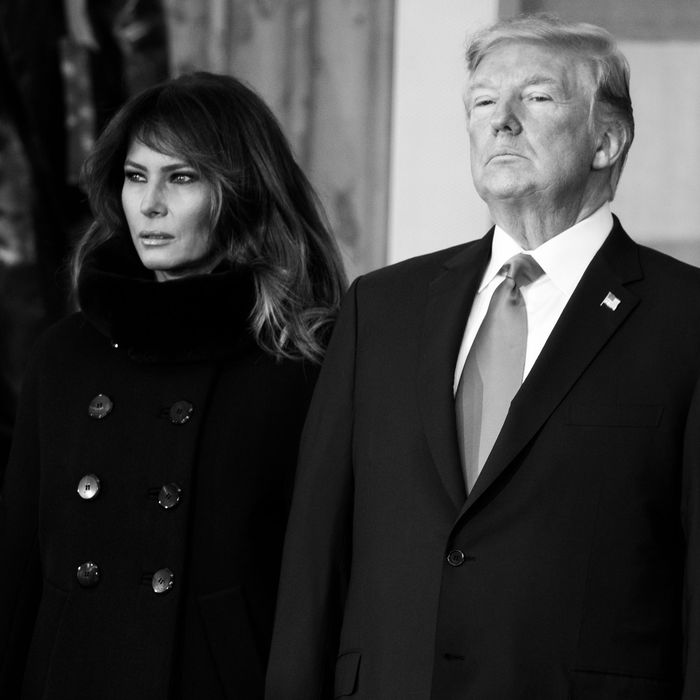 Melania and Donald Trump.
Photo: Shawn Thew-Pool/Getty Images
Nonpolitical appointee Melania Trump — the wife of a man who has been repeatedly accused of sexual assault and who is currently under fire over an alleged affair with adult-film star Stormy Daniels — has repeatedly denied rumors of marital strife with President Donald Trump (at least, through her spokesperson) while simultaneously seeming less-than-enthused to be by his side. But how is the First Lady's life overall? Well, according to her husband, it's not so great.
During a Saturday rally in Pennsylvania, President Trump brought up Melania's role in fighting the ongoing opioid crisis — and then gave us some insight into her world, The Hill reports. Speaking of his wife, the president said, "Great first lady. She's great." He then added, "You think her life is so easy, folks? Not so easy."
Hmm … given that the president recently joked about his wife leaving him and that Melania routinely looks not thrilled when he's around, we can't say that we're surprised that things aren't so "easy" for her. But hey, at least we now have an idea of what she might be thinking.