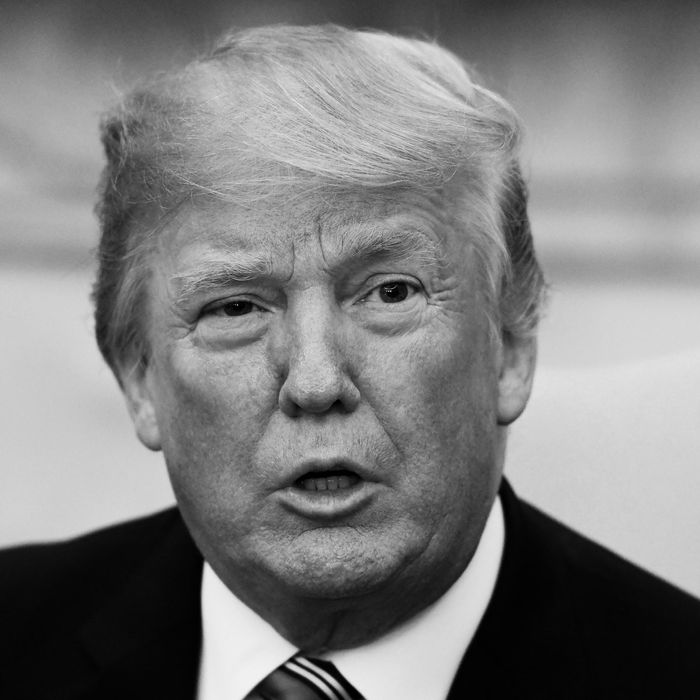 Donald Trump.
Photo: Pool/Getty Images
In 2011, Donald Trump famously declared, "Part of the beauty of me is that I am very rich." But the now-president has apparently become slightly less beautiful, since his fortune dropped by $400 million last year, according to the newly released Forbes billionaire rankings.
On Tuesday, Forbes released its annual world billionaires list, with Amazon's Jeff Bezos coming in as the richest person on the planet (with $112 billion) and Microsoft's Bill Gates nabbing the second spot. Trump, however, fell 222 places on the list since taking office last year.
According to Forbes, Trump is now worth only $3.1 billion (instead of $3.5 billion). The loss seems to stem largely from real-estate issues — the value of Trump Tower in New York City declined by $41 million last year and high-profile retail tenants are apparently vacating his other Manhattan properties. His hotel licensing and management company has also dropped in value.
But don't worry, the still-rich Trump's extremely high self-esteem doesn't seem to have been affected by his drop in worth: