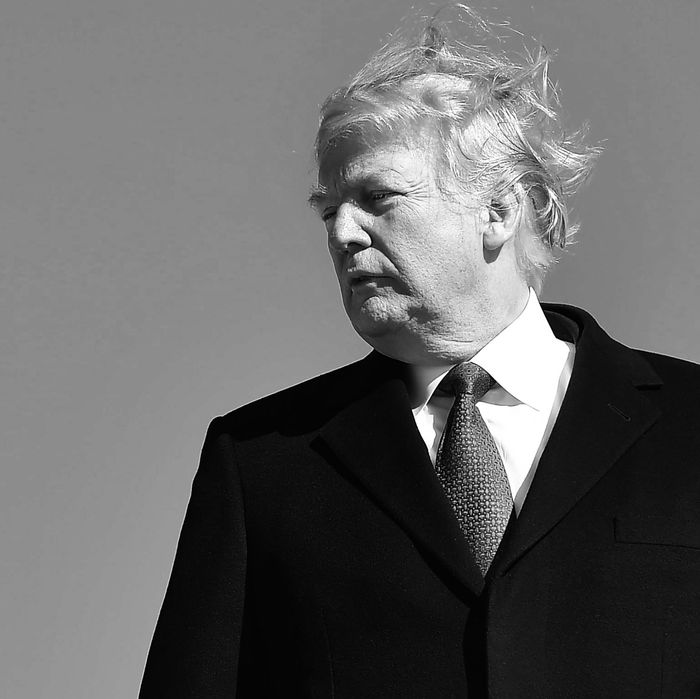 Donald Trump.
Photo: MANDEL NGAN/AFP/Getty Images
Donald Trump has no greater enemy than the wind, an inanimate flow of gas he can't undermine by ridding it of affordable health care, abortion access, or U.S. citizenship. It appears that the president has finally learned that the most ruthless gusts attack when he's nearest a plane, though, as he spared the public an unsettling glimpse of his fleshy pink scalp while boarding Air Force One this morning.
Merciless weather is presently slamming the East Coast, which Trump clearly tried to combat before heading to Dulles International Airport to hop down to Charlotte, North Carolina, for Reverend Billy Graham's funeral. When he lunges his body up the airstairs, leaving Melania in the billowing dust, his hair barely budges — very suspicious, considering there's currently a high-wind warning in Virginia.
Has Trump pledged allegiance to a new extra-strong hair wax? Are there some hidden bobby pins under that blonde mop? Or, perhaps he's found another use for his trusty, beloved adhesive: Scotch tape.