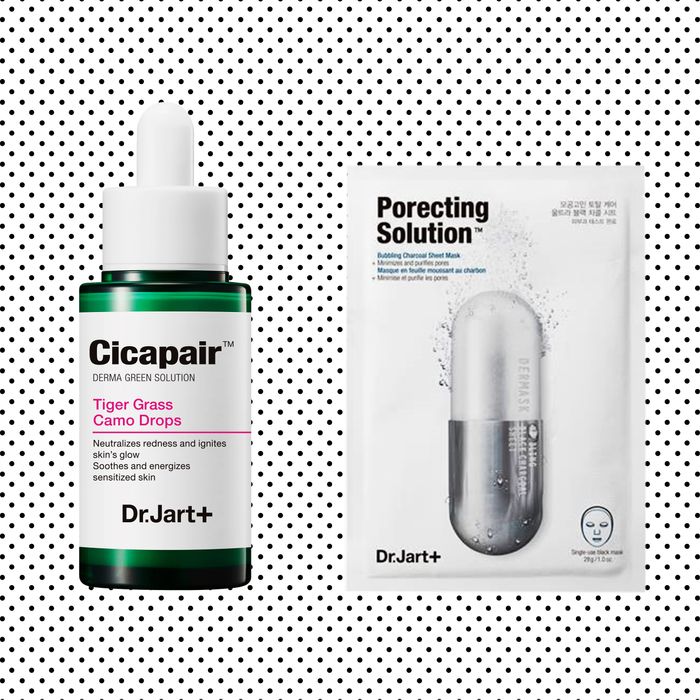 Sephora, everyone's favorite beauty emporium and skin-care refuge, just added two new products to its Dr. Jart shelves that will quickly become your favorite K-beauty products. The innovative brand's new products work to detox and calm skin while reducing redness, which always seems to be an unavoidable side effect of winter. Dr. Jart built on two of the brand's existing lines to create the new Cicapair Tiger Grass Camo Drops and the Dermask Ultrajet Porecting Solution mask.
The new drops combine the most beneficial effects of two of the brand's other Cicapair Tiger Grass products, which take their names from the grassy herb that tigers roll in to heal their wounds and infections. The Camo Drops take the calming benefits of the Cicapair Tiger Grass Repair Serum and the redness correction from the Cicapair Tiger Grass Color Correcting Treatment. The drops are also infused with a chlorophyll, chlorella, and cacao-seed extract to revitalize and add life back into dull skin while evening skin tone and camouflaging other discoloration. At first the drops are green in color, but transform into an undetectable serum that offers a protective barrier between the skin and makeup.
Dr. Jart also added a new mask to the Dermask line, which already includes innovative rubber and sheet masks. The new Ultrajet Porecting Solution is a bubble sheet mask that suds up and delivers activated charcoal to collect dirt and buildup to clear pores. The mask also uses asparagus-stem extracts to firm and tighten skin while shrinking the look of pores. It's free of mineral oil, so it's perfect for oily or troubled skin. Try following the mask with the Tiger Grass Camo drops for completely detoxed and radiant skin.
The Cicapair Tiger Grass Camo Drops are available now and the Ultrajet Porecting Solution will hit shelves in April.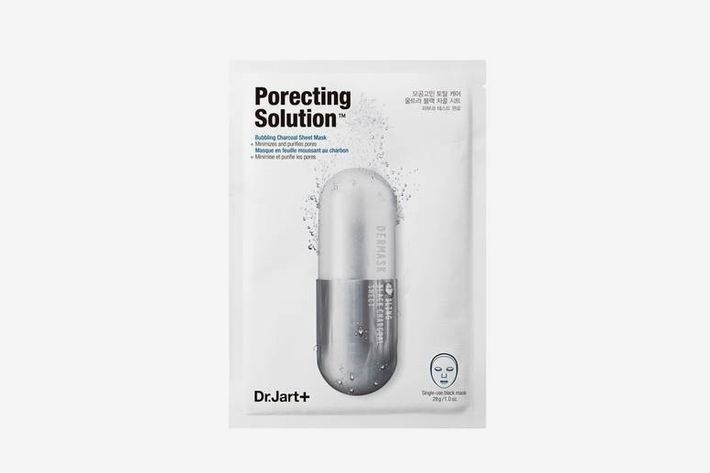 If you buy something through our links, New York may earn an affiliate commission.