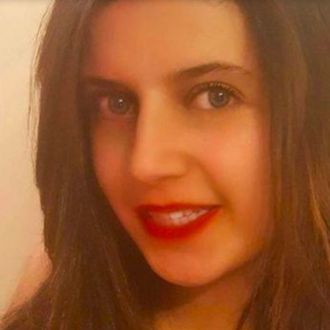 Mariam Moustafa.
Photo: Just Giving
In late February, 18-year-old Egyptian student Mariam Moustafa was badly beaten by a group of women in Nottingham, England. On Wednesday, she succumbed to her injuries — and with her death comes questions about negligence by medics and the police, as well as whether the attack was racially motivated.
According to the Times, Moustafa was beaten by a group of girls aged 15 to 17 on the evening of February 20. They reportedly punched her, dragged her down the street, and then followed her onto a bus where they continued their attack.
Moustafa was brought to a hospital that evening, then released early the following afternoon. She was re-admitted shortly afterward after suffering a brain hemorrhage and placed into a coma.
Per The Guardian, the Nottinghamshire police said "there is no information to suggest that the assault was motivated by hate but we continue to keep an open mind."
Her family thinks otherwise, with her 16-year-old sister Mallak saying that the same alleged group of girls had attacked them in August. "I do think that vital warnings were missed," she told the Times. "The police should've done something after the first attack but they did nothing."
"My wife and I think it was racially motivated because Mariam didn't know these girls, why would you attack someone randomly?" her father, Mohamed, elaborated. "They were all of different color skin to Mariam. Maybe that is why they did this — they also called her 'black rose.'"
Many on social media have also pointed out that there would be a major international outcry if she were a Western student murdered abroad.
"The government of Egypt and embassy have been closely following the circumstances of this vicious attack with the relevant British authorities and express the need for those responsible be be brought to justice swiftly," the Egyptian embassy in London said in a statement. As for current progress on bringing the alleged attackers to justice, The Guardian reports that "a 17-year-old girl arrested on suspicion of assault occasioning grievous bodily harm was bailed pending further investigation following the incident."
Moustafa had been studying to become an engineer at Nottingham College. "Now I feel like I have lost my other half," Mallak told the BBC. "I don't know who to speak to, I don't have my sister."