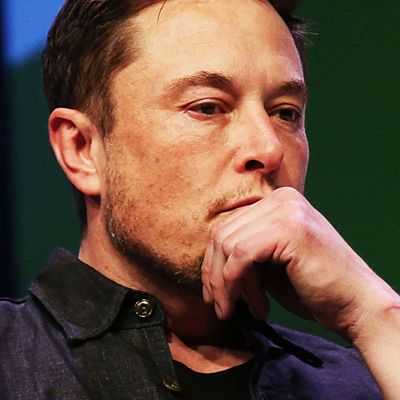 Elon Musk.
Photo: FilmMagic/FilmMagic for HBO
Thanks to a fascinating new report in The Sunday Times of London, we finally know a few fun tidbits about Elon Musk's mysterious estranged father. He's 72 years old, he lives in South Africa, and he … had a baby with his stepdaughter.
While Musk's 69-year-old model mother, Maye Musk, hasn't hesitated to speak publicly about herself — and share her unparalleled wellness tips — little has been known about the billionaire CEO's estranged father, Errol Musk. That changed this weekend.
For starters, Errol has a 10-month-old son with his 30-year-old stepdaughter, Jana Bezuidenhout, who was just 4 when her mother married him. However, Daddy Musk wants everyone to know that it didn't feel like he was sleeping with his stepdaughter, if that makes sense. According to The Sunday Times, Bezuidenhout spent most her time apart from the family during Errol's 18-year-long marriage to her mother, Heidi.
"We were lonely, lost people," Errol said. "One thing led to another — you can call it God's plan or nature's plan."
And 10 months ago, Bezuidenhout gave birth to Elliot Rush, who Errol called an "exquisite child," despite originally questioning that he was the father. Though Errol does not live with his stepdaughter or son, according to The Sunday Times, he visits them regularly.
It can be assumed that Elon, who once referred to his father as "a terrible human being," does not approve of all of this.