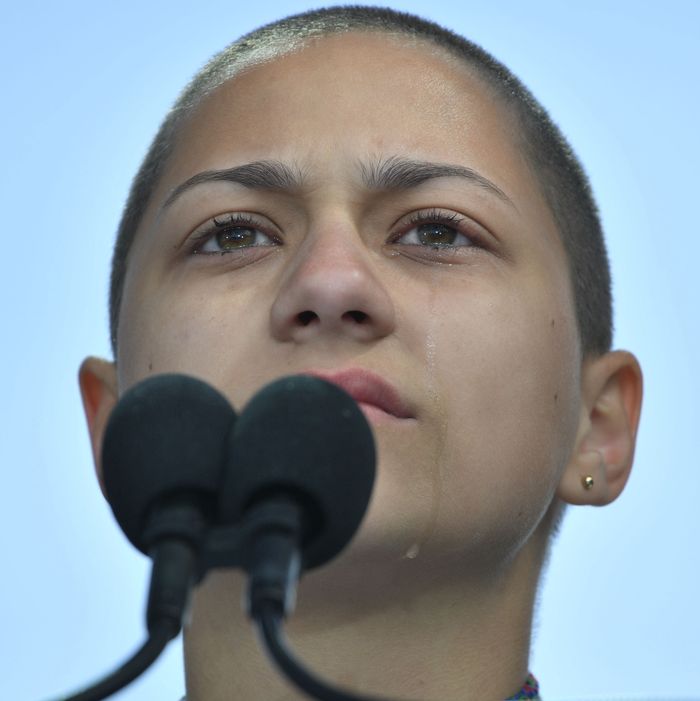 Emma González at the March for Our Lives.
Photo: Jim Watson/AFP/Getty Images
On Saturday, Marjory Stoneman Douglas High School survivor Emma González delivered a speech at the March for Our Lives that will inevitably go down in history for its powerful and defiant silence.
González, who became a vocal anti-gun violence activist after the Parkland, Florida shooting, took to the stage toward the end of the Washington, D.C., rally — after several of her classmates had already addressed the need for stricter gun-control laws and demanded school safety at the protest.
The high school senior said, "No one could comprehend the devastating aftermath or how far this reach or where this could go. For those who still can't comprehend because they refuse to, I'll tell you where it went. Right into the ground – six feet deep."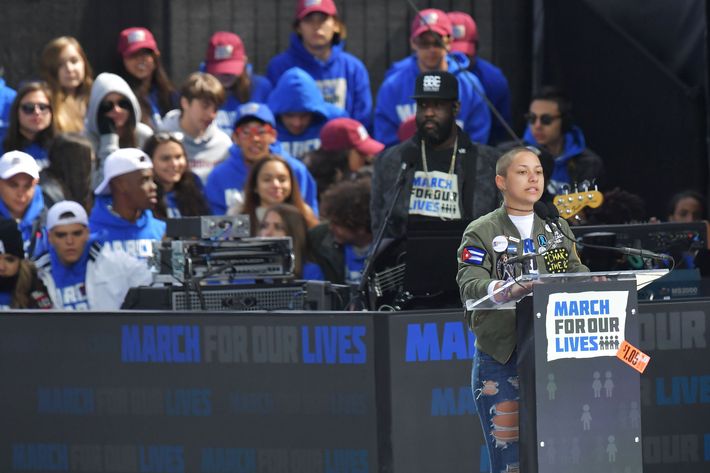 She then listed the names of all the students who died during the massacre, mentioning the things they'll never get to do again, like play basketball, wave at friends, or complain about piano class. Afterwards, González stopped speaking for a number of minutes. She stood in silence with tears pouring down her face as she stared into the crowd.
Eventually, after time passed, González spoke again. "Since the time that I came out here, it has been six minutes and twenty seconds," she told the protesters at the rally. "The shooter has ceased shooting and will soon abandon his rifle, blend in with the students as they escape and walk free for an hour before arrest. Fight for your lives before it's someone else's job."
Watch her full emotional speech below.