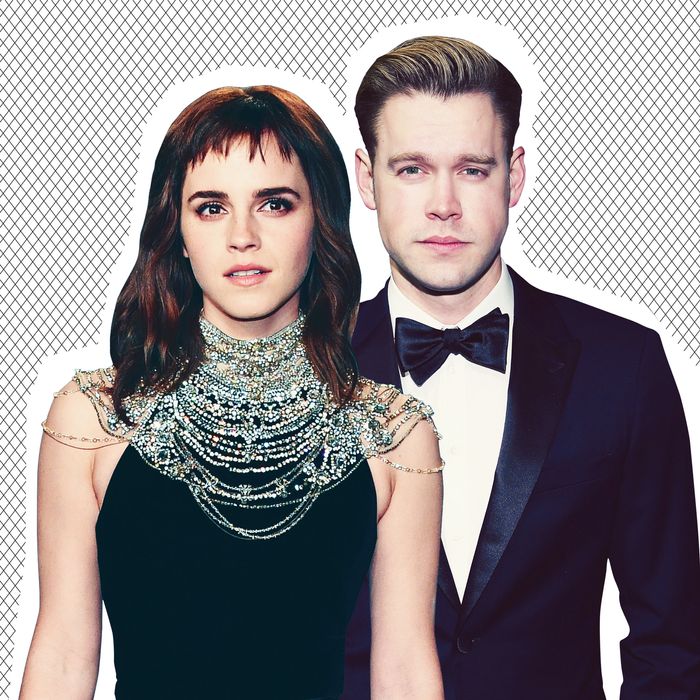 According to "Page Six", actress and subway litterer Emma Watson is now dating a person called "Chord Overstreet" who was an actor on Glee and that's his name, he didn't have any say in the matter, so let's not make a big deal about it and just move on, okay?
The pair (Chorma? Echord?) were seen leaving the Vanity Fair Oscar party together last weekend, after which they probably went home to scrub Watson's misspelled temporary tattoo off. One "Hollywood insider" said, "It's crazy but, yes, they are seeing each other, although Emma wants to keep things quiet and private." But another source said, "They are friendly, but are not in a relationship."
So, mixed messages. Here's a picture of them in L.A. that doesn't really clear anything up, but Emma's wearing a newsboy cap and Chord's shirt is unbuttoned very low.
Elle also notes that Chord follows Emma on Instagram, but she does not follow him back. Hmmm.