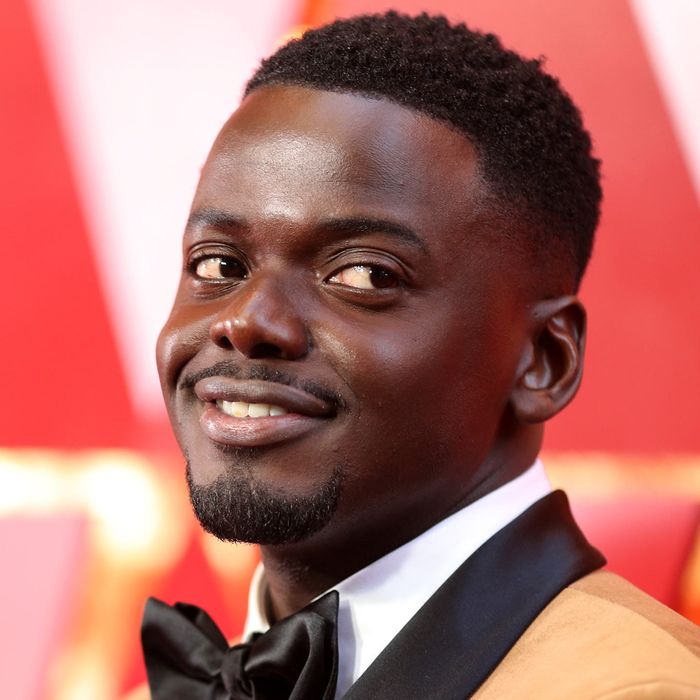 Daniel Kaluuya at the 2018 Oscars.
Photo: Christopher Polk/Getty Images
Here's one reason why the cast of Black Panther looked so good on Oscars night (aside from why they looked so good in the movie and everyday life). At least one cast member, Daniel Kaluuya, was wearing makeup from Rihanna's cosmetics line, Fenty Beauty.
On Monday, Fenty Beauty tweeted that Kaluuya's Oscars night makeup artist, Amber Ramos, applied shades #480 and #490 of Pro Filt'r to the actor's face. If you recall, Pro Filt'r is the name of Fenty's 40-shade foundation range. Initial enthusiasm for the foundation was so great that Sephora struggled to keep the darker shades in stock when it launched last September.
The result? He looked great, of course. Would you expect anything less from the invention of the year?