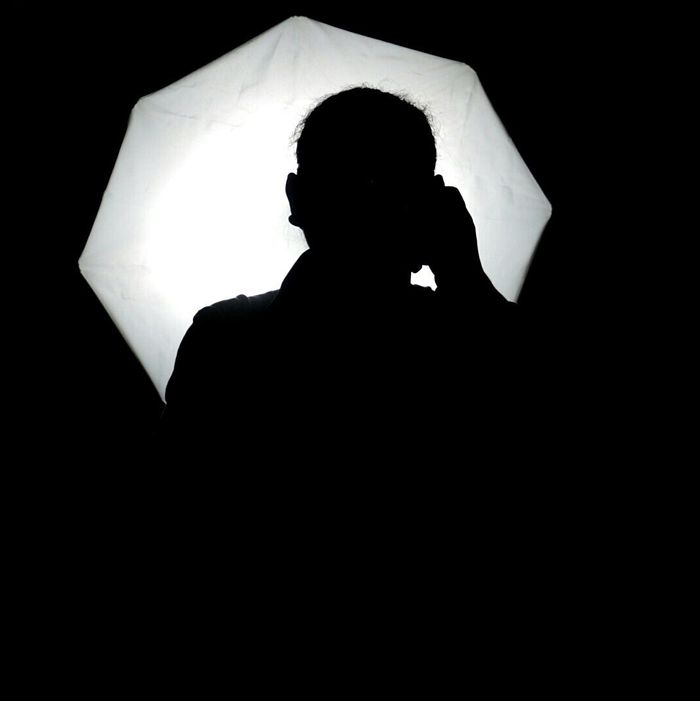 Photo: Agung Rahmadiansyah/EyeEm/Getty Images
Just one week after the Instagram account @ShitModelMgmt published a "Blacklist" naming photographers, agents, and stylists who allegedly "acted sexually inappropriate" toward models and others in the fashion industry, the account's moderator decided to take the list down on Monday at midnight.
"I need to stay safe and go under the radar for a little bit," the Blacklist's publisher told the Cut Monday evening. "It's been a lot."
Per emails and DMs reviewed by the Cut, she was sent messages not only threatening legal action but also making threats against her safety and the safety of her family. @ShitModelMgmt and the Blacklist are both run anonymously, but the publisher feared her identity would be revealed, with some saying they were working to track her down.
"It's just sad because this is what happens when people speak up about abuse," the publisher said of the backlash she received. "I feel like things will never change because every time people try to speak up, they get threatened. Now, I've experienced it firsthand how angry people can be. Clearly, they're scared, too."
Those with their names on the Blacklist felt similarly attacked. Lanny Zenga, a longtime professional model scout who said in an email that his "conscience is clear," claims that he found himself on the list with someone who had once abused him. Seeing his name on the same page as those of "actual known monsters," he told the Cut, lead to "one of the darkest, lowest points of [his] life."
In addition to personal fears, the responsibility of managing the Blacklist also became too much for its publisher. "I feel like the police at this point, and that's not my job," she said. In some ways, she wishes she had just "posted [the list] and just disappeared."
Instead, the Blacklist's publisher felt she had to keep adding names to the list, which continued to pour in until the final hours, and also respond to the concerns of those being accused. She said she took down "five to ten" names for various reasons.
According to Zenga, the Blacklist's moderator did not respond to his inquiries via email or direct message. His lawyer also sent a cease and desist with no response. (The Fashion Law has written more about the legality of the Blacklist here.)
Despite the Blacklist publisher's alleged efforts to be thorough, respond to everyone, and gather as much "proof" as possible, she is not, as she said, the police. Similarly to Moira Donegan, who created the "Shitty Media Men" Google spreadsheet in October, the publisher intended, perhaps naively, for the Blacklist to be used only within the modeling community as a way to keep themselves safe. Needless to say, with the help of @ShitModelMgmt's over 140,000 followers, the Blacklist grew into something much bigger than any one person could or should have to moderate — further proving that there are more stories of sexual harassment out there than we know what to do with.
"I 100-percent agree that predators should be called out and held accountable for their actions," said Zenga of the Blacklist's intentions. "I also believe that victims of said predators should have a safe place in which to report. However, I think it is important that this type of reporting is handled in a responsible and critical setting — not a witch hunt–style arena of free-flowing information from anywhere and anyone with an Instagram handle. This is both dangerous and takes away from the actual problems trying to be solved."
"I'm very sorry if anyone is on the list and they shouldn't be," the Blacklist's publisher said in response. "I did the best I could to make sure it was factual and that every name was accurate. I'm trying to listen to both sides, but I have to stand on the side of the victims. I can't flip-flop. If [some of those on the list] are innocent, that's my mistake. It's my mistake for believing people and thinking that they have good intentions."
In the end, the Blacklist's moderator says she has "no regrets." If her intention was to raise awareness, she's done it. We know these stories are out there — and that there are a lot of them. The question now is, what do we do with them? What's the best way to collect and investigate the claims of the abused within the fashion industry?
Clearly, the traditional reporting process is flawed if so many are turning to Instagram direct messages. The Model Alliance has already proposed a "neutral, nonprofit arbitrating entity that will guarantee accountability" to help solve this issue, but they'll need the industry to get behind it.
"It's time for change," the Blacklist's author said matter-of-factly. That, we can all agree on.