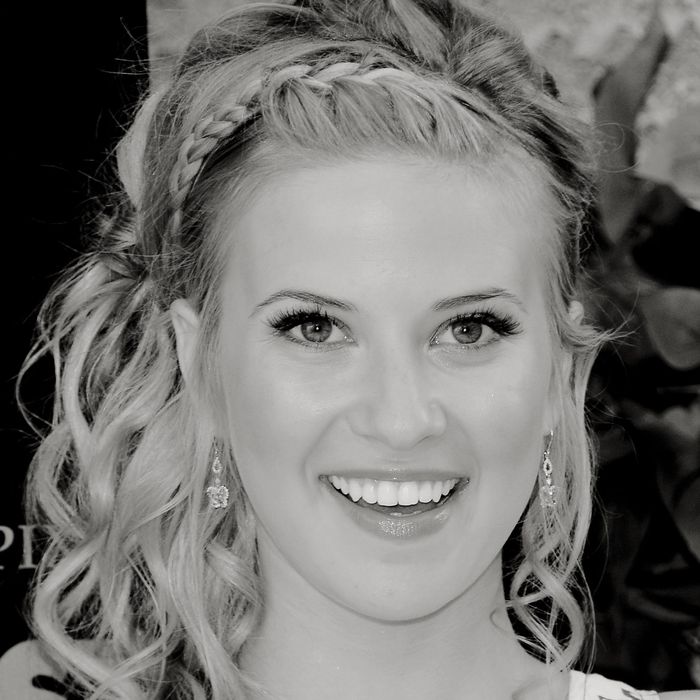 Caroline Sunshine.
Photo: Jason Kempin / Staff/2013 Getty Images
In news that should surprise nobody, a former Disney child-star has joined the White House press team. Her name is Caroline Sunshine. She starred as Tinka Hessenheffer, a former Eastern European princess who escaped to America with her family to become a pop star in Disney's Shake It Up. Sunshine also appeared in Marmaduke and the Lifetime movie Mommy, I Didn't Do It.
Sunshine (yes, her real name) was recently promoted from White House intern to a full-time press assistant. Before, she interned for the office of House Majority Leader Kevin McCarthy, the College Republican National Committee, and the California Republican Party, according to White House spokesperson Lindsay Walters.
She is far from the first person in the Trump administration to have a TV career pre-White House, but she is one of the first Disney child stars to publicly support President Trump. Her Shake It Up co-star Zendaya, for instance, has been a vocal supporter of Black Lives Matter and the March for Our Lives.
In addition to her press-assistant duties, Sunshine can fill the hole Hope Hicks left in terms of being a teen icon.