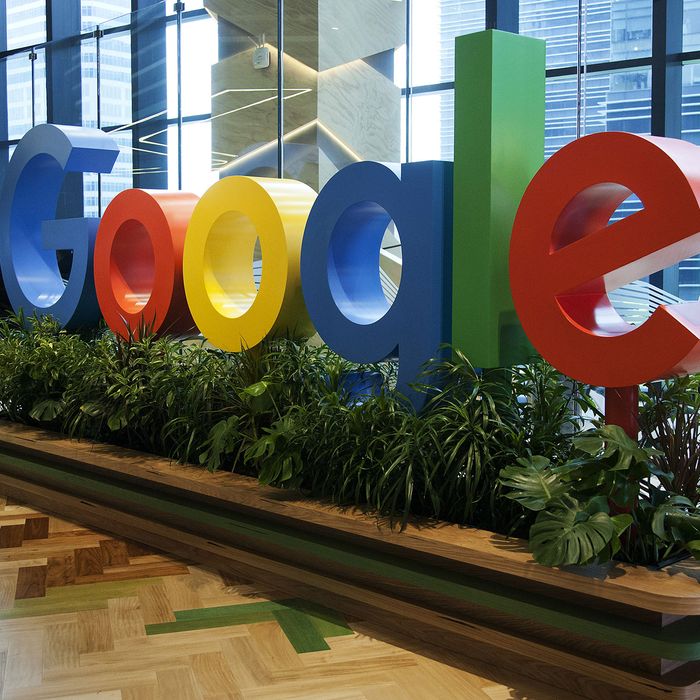 Photo: Ore Huiying/Bloomberg via Getty Images
In a lawsuit filed earlier this week, former Google engineer Loretta Lee says the company's "bro culture" led to her regular sexual harassment and discrimination by male colleagues, and that Google did nothing to intervene.
Lee is suing the tech giant for wrongful termination, sexual harassment, and gender discrimination. In the suit, obtained by Gizmodo, Lee says she was subject to "lewd comments, pranks, and even physical violence" on a daily basis, that her male colleagues would spike her drinks with alcohol, and regularly shoot Nerf guns at her. She also says a male colleague once messaged her asking for a "horizontal hug," and that another slapped her across the face when he was drunk.
The complaint also cites one incident where Lee found a male colleague on all fours under her desk, and she "believed he may have installed some type of camera or similar device under her desk."
She was fired for poor performance after she says her co-workers stopped approving her code.
Lee claims complaining to HR only made things worse. Per Gizmodo:
"Not only did Google fail to prevent severe and pervasive sexual harassment in Plaintiff's workplace, but the repeated and awkward meetings that Human Resources forced Plaintiff to attend led her group to retaliate against her in the very way she feared," the lawsuit states. "Google's failure to take appropriate remedial action is consistent with its pattern and practice of ignoring sexual harassment in the workplace, making no significant efforts to take corrective action, and punishing the victim."
In a statement, Google spokesperson Ty Shepperd said, "We have strong policies against harassment in the workplace and review every complaint we receive. We take action when we find violations — including termination of employment."
This is just the latest in a long line of discrimination claims against Google. The company has been investigated by the Department of Justice for an "extreme" gender pay gap, and it is currently the subject of a class-action lawsuit brought by several female former employees who said they were discriminated against because of their gender. And just last week, Wired reported that some Google employees are being harassed for discussing diversity.
And, because we live in the End of Days, the company is also facing another lawsuit brought by former employee James Damore, of anti-diversity memo fame, saying Google discriminates against white men.
So, apparently working at Google sucks for everyone.