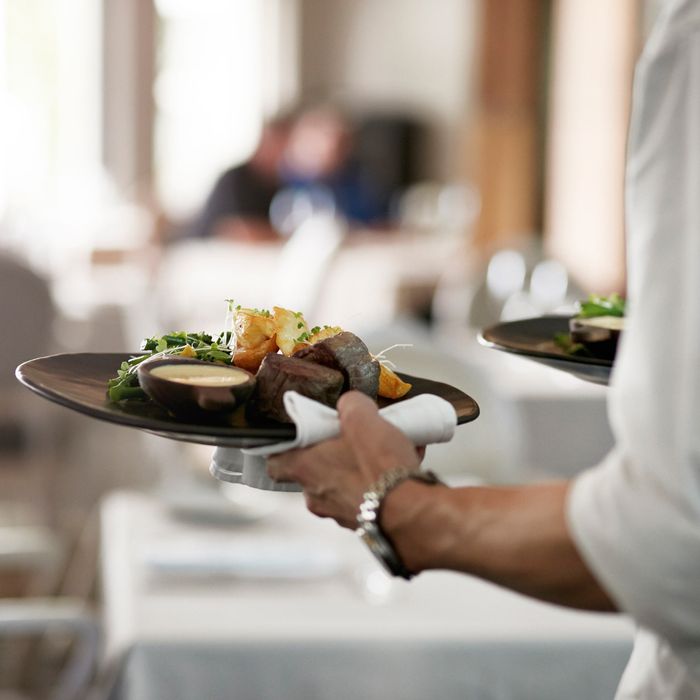 Photo: Klaus Vedfelt/Getty Images
Waiter Guillaume Rey is suing the Vancouver restaurant from which he was fired for "aggressive, rude and disrespectful" behavior in August 2016, saying he's not rude, he's just French. How chic.
In a suit filed in British Columbia's Human Rights Tribunal against Milestones Restaurant and its parent company, Cara Operations, Rey accuses his former employer of "discrimination against my culture," arguing that French culture "tends to be more direct and expressive" than Canadian culture, and that his colleagues misunderstood his "direct, honest and professional personality."
Although both Rey and his employers agree he was good at his job and received "great feedback from guests," his warmth apparently did not extend to his co-workers. According to the CBC, the final straw for Rey came when a server ran into the restaurant manager's office "borderline in tears" after Rey "aggressively" checked her work.
Milestones and Cara Operations applied to dismiss the complaint, but the tribunal denied their request.
"Mr. Rey will have to explain what it is about his French heritage that would result in behavior that people misinterpret as a violation of workplace standards of acceptable conduct," tribunal member Devyn Cousineau wrote in her opinion.
Quel désastre. At least he wasn't caught singing too loudly.