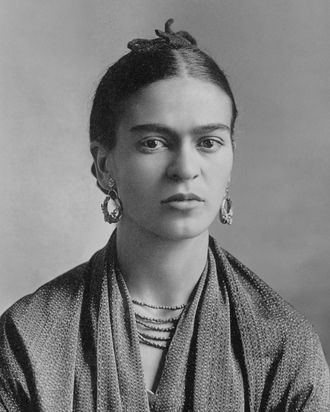 Frida Kahlo.
Photo: Guillermo Kahlo/Courtesy of Sotheby's
Frida Kahlo's family is not pleased after Mattel made a Barbie doll version of the feminist, communist artist.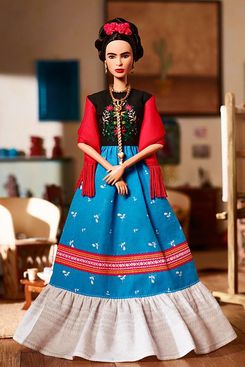 Her likeness was used in an "Inspiring Women" series of dolls released to coincide with International Women's Day. The collection also features aviator Amelia Earhart and NASA mathematician Katherine Johnson.
But Mara de Anda Romeo, Kahlo's great niece, says that Mattel wasn't authorized to use her image. (Mattel says they obtained the rights through the Frida Kahlo foundation.)
Romeo is also upset with the way the doll turned out. Per the BBC, she said, "I would have liked the doll to have traits more like Frida's, not this doll with light-colored eyes." The doll is also notably missing Kahlo's trademark unibrow.
Pablo Sangri, Romeo's lawyer, elaborated to The Guardian. "We will talk to them about regularizing this situation," he said. "And by regularizing I mean talking about the appearance of the doll, its characteristics, the history the doll should have to match what the artist really was."