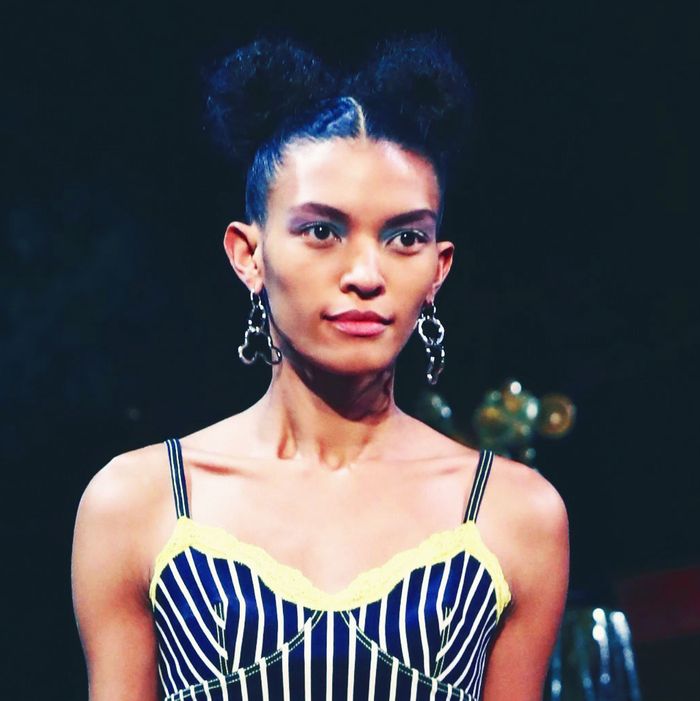 Opening Ceremony spring 2018.
Photo: Matt Baron/REX/Shutterstock
At Opening Ceremony's Disneyland fashion show, Mickey paraphernalia was everywhere, and what better way to continue the trend than to make it a hairstyle. Mickey Mouse, the beloved cartoon, is now a hair icon as well.
It's an unsurprising style choice for the collection that also features Mickey Mouse sweatshirts, sweatpants, and sweatshirt dresses. That mouse knows how to rock a bun. Hairstylist Holli Smith slicked some models' hair into two mini top knots with a stark center part. Thomas de Kluyver continued the runway trend of glitter makeup and went with a rainbow highlighter/brows/eye shadow combo for many of the looks.
For the happiest makeup look on earth, pair the Mickey Buns (and the rainbow glitter makeup, if you're so inclined) with your favorite tracksuit, and cozy up and watch some Disney movies. It's what Walt Disney would have wanted.