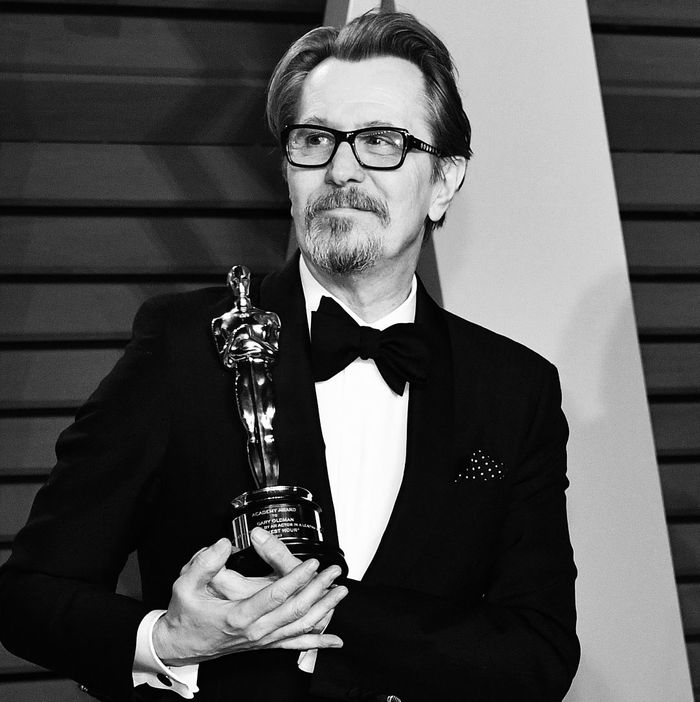 Gary Oldman.
Photo: Dia Dipasupil/Getty Images
Donya Fiorentino, ex-wife of Best Actor winner Gary Oldman, had a lot to say after the actor's win on Sunday night. Fiorentino, who was Oldman's third wife and was married to him from 1997 to 2001, spoke to TMZ about what she thought of her ex-husband's win.
"Congratulations, Gary and congratulations to the Academy for awarding not one, but two abusers with Oscars," Fiorentino said, presumably referring to Kobe Bryant, who was charged with sexual assault in 2003. "I thought we had evolved. What happened to the #MeToo movement?"
In 2001, Fiorentino accused Oldman of being physically and emotionally abusive throughout their four years of marriage, claiming he once beat her with a phone. Oldman denied the allegations, saying they were fighting for the phone and it accidentally hit her. According to the Chicago Tribune, after Fiorentino filed papers relating to the assault with the L.A. Supreme Court, no charges were filed and a judge gave Oldman custody of the couple's two kids.
Fiorentino's comments come after an Oscars filled with Time's Up statements, the Ryan Seacrest controversy, and a whole lot of female empowerment. The mixed messages between Bryant and Oldman's wins and the speeches praising the importance of Time's Up show that Hollywood still has a pretty long way to go when it comes to addressing alleged abuse.