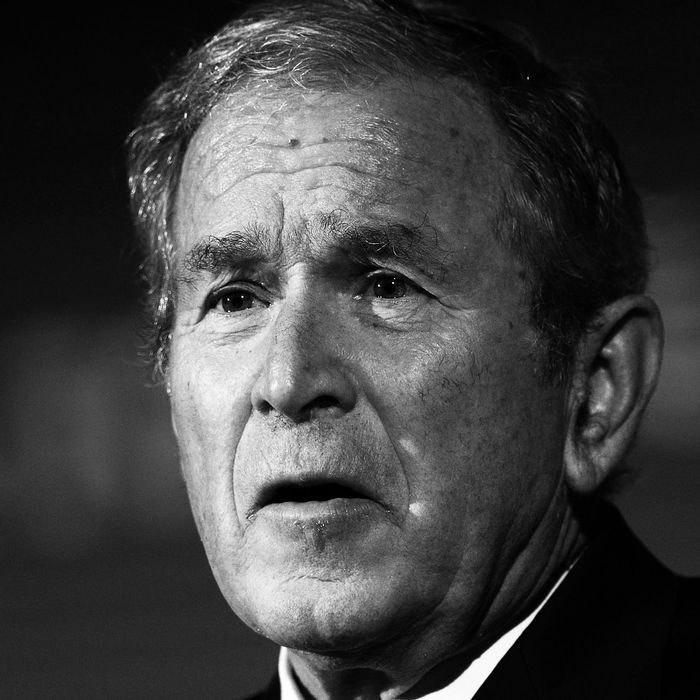 George W. Bush.
Photo: Alex Wong/Getty Images
While all the drama in the White House may make some of us want to book one-way tickets to faraway countries, it seems like at least one person has found an upside to the current political situation: former President George W. Bush, who reportedly tells friends that Trump is making him look "pretty good."
According to National Journal contributing editor Tom DeFrank, Bush isn't a fan of the current president, but refrains from publicly criticizing Trump. However, the prolific painter apparently tends to slyly quip about him to friends during social events. DeFrank writes:
Without chiming in with the Trump critics, Bush is often heard to remark, unable to stifle his trademark smirk: "Sorta makes me look pretty good, doesn't it?"
For what it's worth, many American seem to agree with Bush: His approval rating, which was only 33 percent when he left the White House in 2009, has increased to 61 percent in the past year (while Trump's is only 40 percent). It's so heartwarming to know that a former leader responsible for a war that claimed the lives of at least 100,000 Iraqis is feeling good about himself.