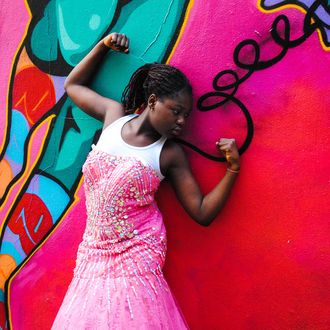 Photo: Courtesy of The Lower Eastside Girls Club
In downtown Manhattan, the Lower Eastside Girls Club has been working to improve the lives of low-income girls and their families with mentoring, wellness programs, arts programs, and academic support for more than 20 years. Each year, after the youth club hosts its annual Gowns for Girls giveaway — a drive where brand new prom dresses from generous donors are given away at no cost — several unworn dresses are left behind. In 2017, they decided to make art out of the leftover dresses.
Wearing pink gowns of all shades, the teenage girls of the Lower East Side took to the streets of Manhattan, where they were photographed by fellow members of the club for a photo project titled The Power of Pink. When word got out about their prom dress portraits, several other nonprofit organizations for girls in California, Montana, and Mexico asked to join in. The dresses were shipped from New York, to Los Angeles, to Pablo, to Chiapas.
This week, photographs from The Power of Pink will go on display in a special exhibition at Art on Paper, a medium-driven art fair that takes place in downtown Manhattan at Pier 36. This year marks the fair's fourth anniversary and its fourth year of partnership with the Lower Eastside Girls Club.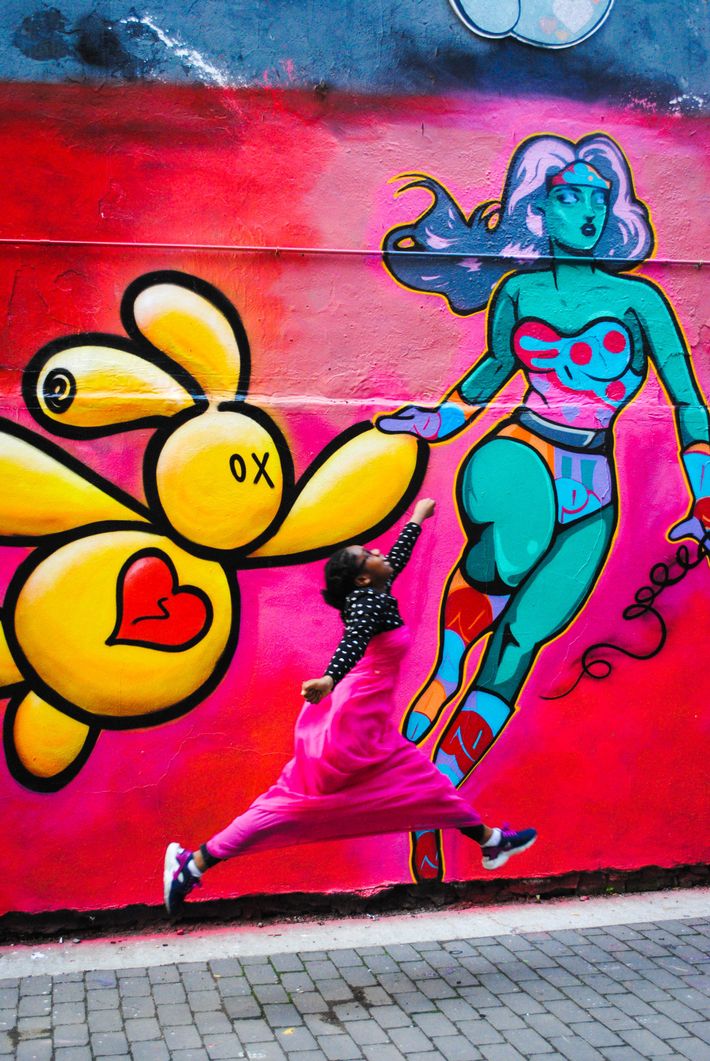 The Lower Eastside Girls Club has a flair for bringing together art and fashion. In January of this year, the girls were invited to celebrate Art Action Day with Mara Hoffman, with whom they created collages demonstrating the unifying aspect of art. In 2016, they attended Rebecca Minkoff's spring/summer 2016 show during New York Fashion Week. Ahead of its tenth anniversary in 2015, Refinery29 invited the Lower Eastside Girls Club to paint a colorful mural, representing the company as a place where individual styles come together in unison, on the side of a warehouse in Greenpoint with artist Hisham Akira Bharoocha.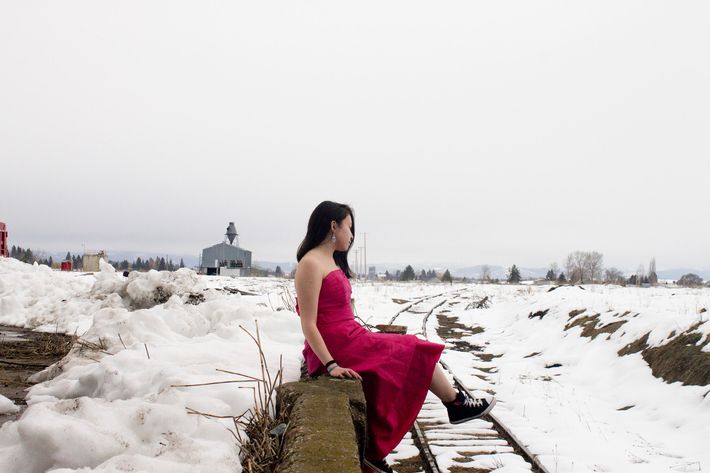 The photographs in The Power of Pink show girls in gowns making their way through their hometowns for photos in front of vibrant murals and city gardens. The images from Balam Club in Chiapas feature girls in cornfields with garden hoes and in Los Angeles, the girls of Los Fotos Project unpacked those same pink dresses for photos in front of street art. In Montana, the Art Vision & Outreach In Community Education (A-VOICE) program at the Two Eagle River School on the Flathead Reservation photographed their own girls dressed in gowns on the snowy Great Plains.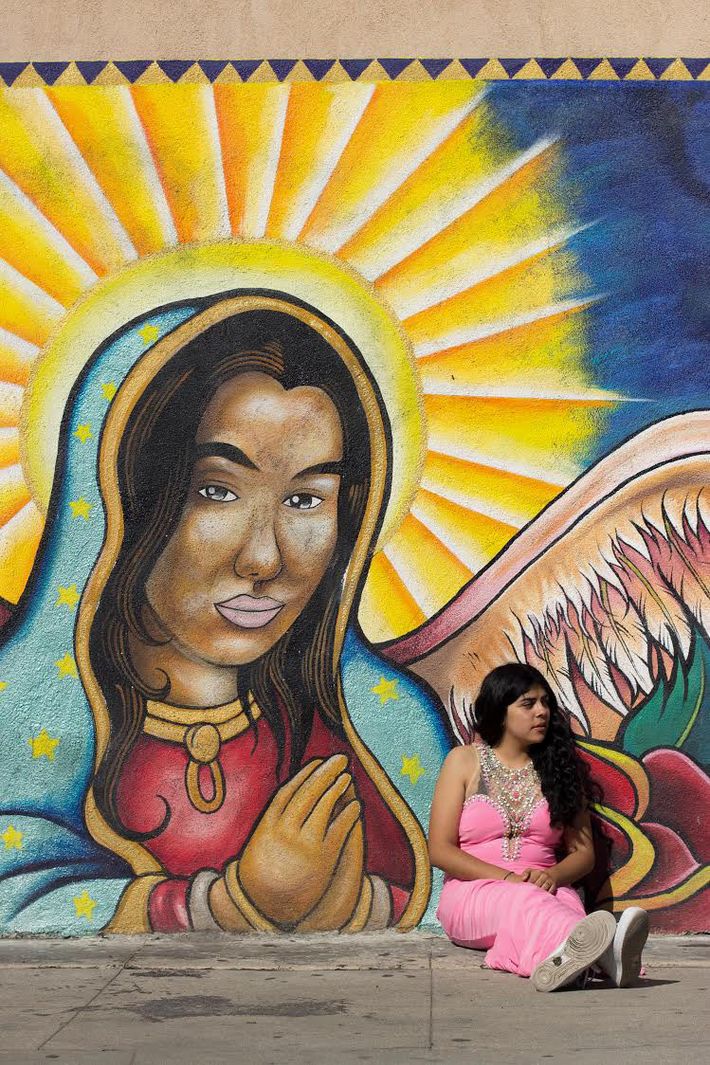 The Power of Pink will be on display at Art on Paper from March 8 to March 11.