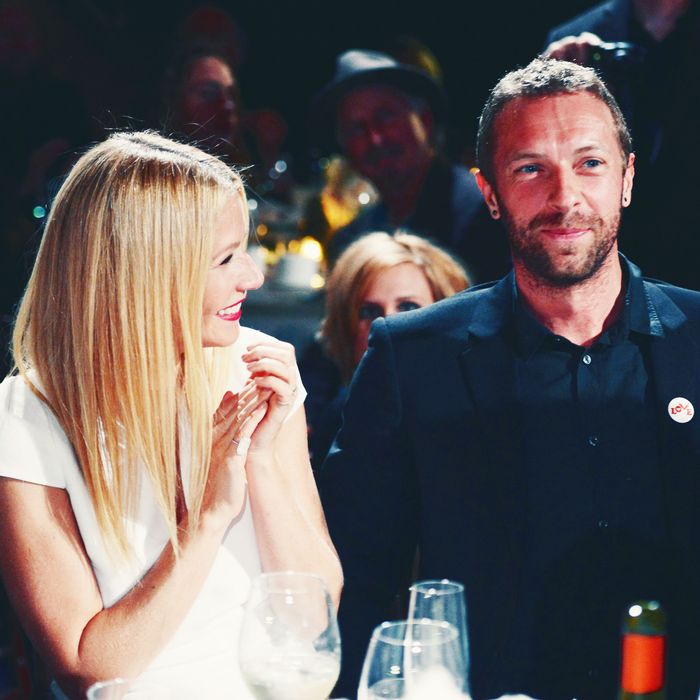 A woman and her brother.
Photo: Kevin Mazur/Getty Images for J/P Haitian Relief Organization
Four years ago, coffee-enema connoisseur Gwyneth Paltrow and her husband, Diane Keaton thirst-trap Chris Martin, "consciously uncoupled," and it was awful. But everything's fine now. Super fine. So fine, in fact, that on Friday, Paltrow posted a picture of herself, Chris Martin, and their two children, with the caption, "Happy birthday my brother. Thank you for giving me these two."
This is not the first time Paltrow has referred to her ex-husband and the father of her children as her "brother." During an interview on the Late Show in January, she told Stephen Colbert that Martin is "really like my brother, we're very familial," and that that's "nice" and "great!" That does sound both nice and great; good for them.
The day before, Paltrow wished happy birthday to her current fiancé, Brad Falchuk. In an Instagram post of him wearing a towel and hiking boots, she called him "a grounding force," "the epitome of love and kindness," and also her "beacon." She didn't call him her sibling, but it was still nice.