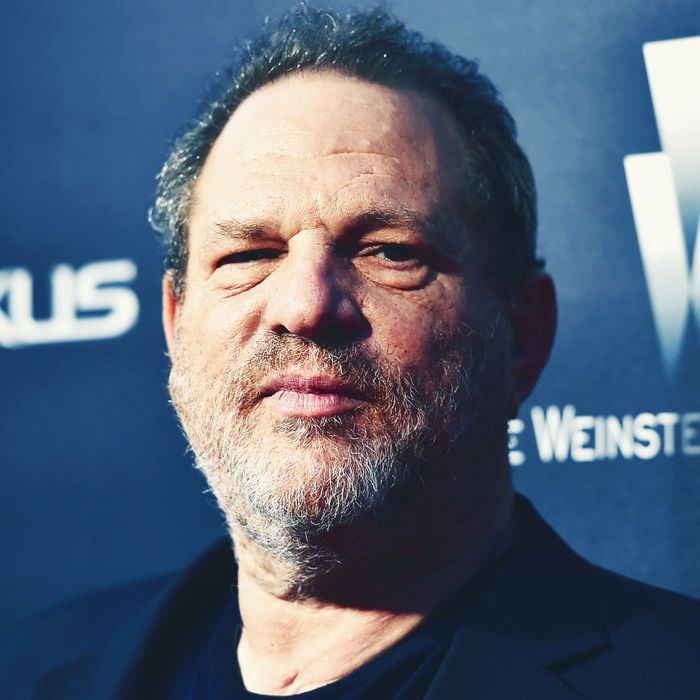 Harvey Weinstein.
Photo: Alberto E. Rodriguez/Getty Images
The artist who made the naked Trump sculpture has given the same treatment to Harvey Weinstein ahead of the 90th Academy Awards. The life-size sculpture, titled Casting Couch, was revealed on Hollywood Boulevard. The fiberglass and resin Weinstein wears a gold robe and holds a statuette suggestively over his crotch.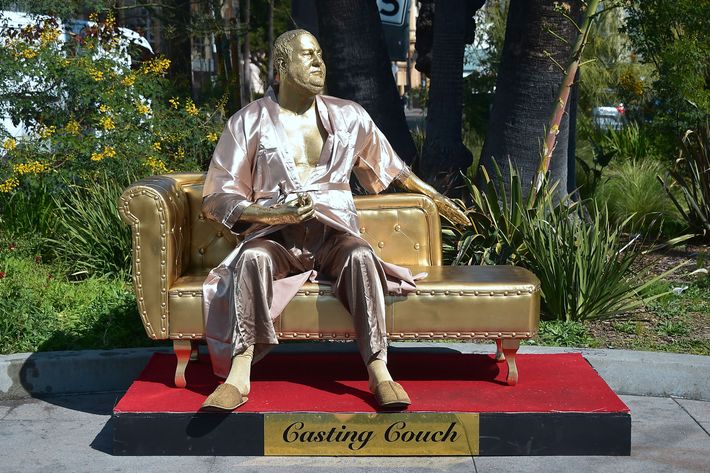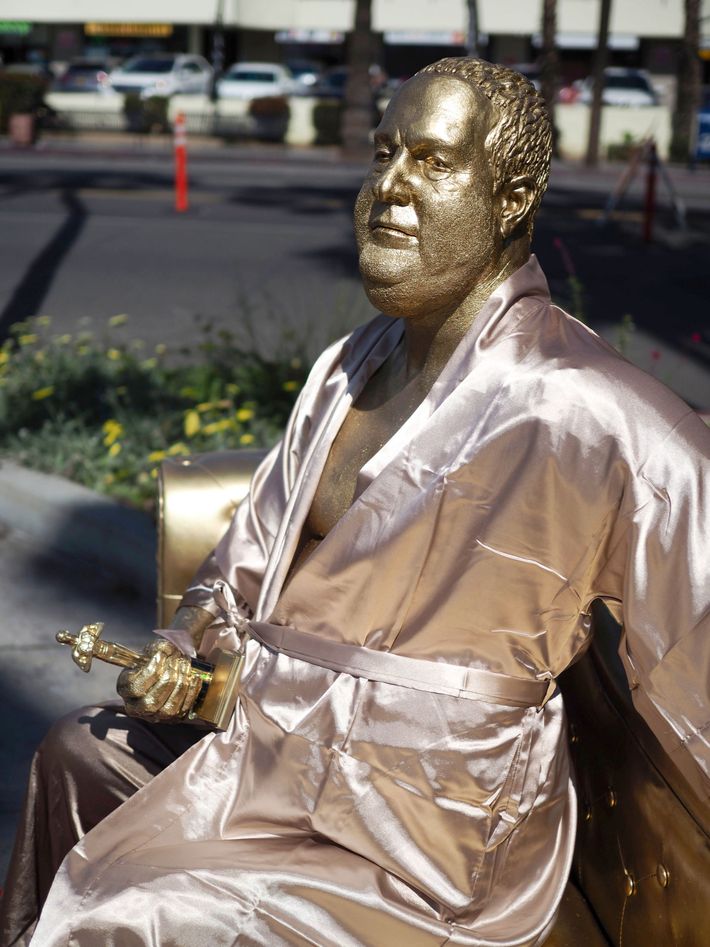 The sculpture was a collaboration between street artists Plastic Jesus and Joshua "Ginger" Monroe. Monroe was responsible for the naked statues of Trump in multiple cities in 2016.
Weinstein has been accused of sexually assaulting and harassing many actresses, including Rose McGowan, Salma Hayek, and Lupita Nyong'o.
"There's so much about Hollywood that's great and celebrated in the Oscars, but there's also this underbelly of darkness within the industry that we often sweep under the carpet or ignore," Plastic Jesus told AP.
The sculpture will be up through the weekend, weather permitting.