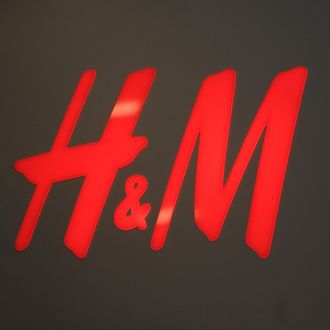 Photo: Olivier Morin/AFP/Getty Images
Lately, H&M has had a hard time staying out of the news. In January, the Swedish fast-fashion company was called out for its "racist" sweatshirt, leading collaborators like the Weeknd and Gigi Hadid to publicly cut ties with the brand. H&M then pulled the sweatshirt and issued an apology.
Now, H&M is embroiled in a conflict with the Los Angeles–based street artist Jason "Revok" Williams, who sent H&M a cease-and-desist letter in early January claiming one of his Brooklyn murals was used without his authorization in an ad for the brand's New Routine line of workout gear.
H&M fired back last week by filing a federal lawsuit against him, proposing that Revok couldn't claim copyright infringement since his graffiti work was done illegally.
Naturally, this upset the street-art community, as it assumed that their work was up for grabs. Several artists called for a boycott of the brand, including the world-famous graffiti artist Kaws, who wrote "R.I.P. H&M" in an Instagram story.
This boycott eventually got the attention of H&M, which published a statement on Thursday saying the company, "should have acted differently in [its] approach to this matter." In addition to removing the New Routine campaign from H&M's website, the company went on to add: "It was never our intention to set a precedent concerning public art or to influence the debate on the legality of street art. As a result, we are withdrawing the complaint filed in court."
There was some confusion on Friday as to whether or not H&M had, in fact, withdrawn its court complaint. According to an interview published Thursday evening on Juxtapoz with Revok's attorney, Jeff Gluck, H&M informed him that they had not.
When the Cut reached out to H&M Friday afternoon, however, a representative confirmed that the lawsuit had been "dropped" and that the company was "continuing to reach out to the artist to find a solution."
Ironically, a teaser video released yesterday for H&M's millennial spin-off brand, /Nyden, includes a reference to graffiti art.