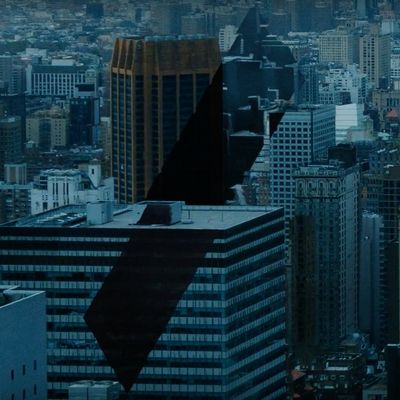 In December, H&M announced the launch of a new, affordable luxury line for millennials called /Nyden. The brand, lead by Oscar Olsson, seeks to answer the question: How will people shop in ten years? 
So far, details beyond that have been cryptic. The brand's name combines two Swedish words, "ny" and "den," meaning, respectively, "new" and "it." Its logo is simply a bold slash, symbolizing what the brand calls "co-creation."
In the spirit of "co-creation," /Nyden will engage with personalities they call "tribe leaders" to design capsule collections. Two confirmed /Nyden co-creators are the tattoo artist Doctor Woo, who has 1.3 million Instagram followers, and the Swedish actress, Noomi Rapace, who is not on social media but has her own recognizable, rebellious sense of style. (She starred in the original Swedish adaptation of The Girl With the Dragon Tattoo.)
Today, /Nyden released its first short video, which is in keeping with its mysterious branding. In a statement, the brand says it seeks to "underscore /Nyden's philosophy of power shifts in fashion and style, revealing a perspective leading to a new collective identity."
See for yourself below. And keep your eyes open for a "drop," which feels imminent.