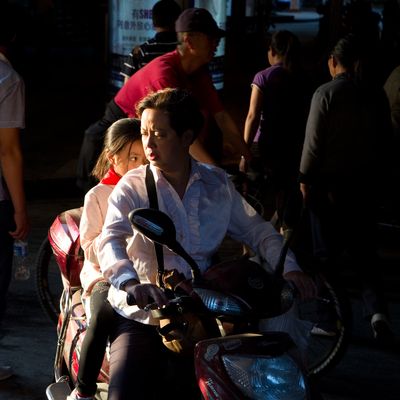 Photo: Bruno Barbey/Magnum Photos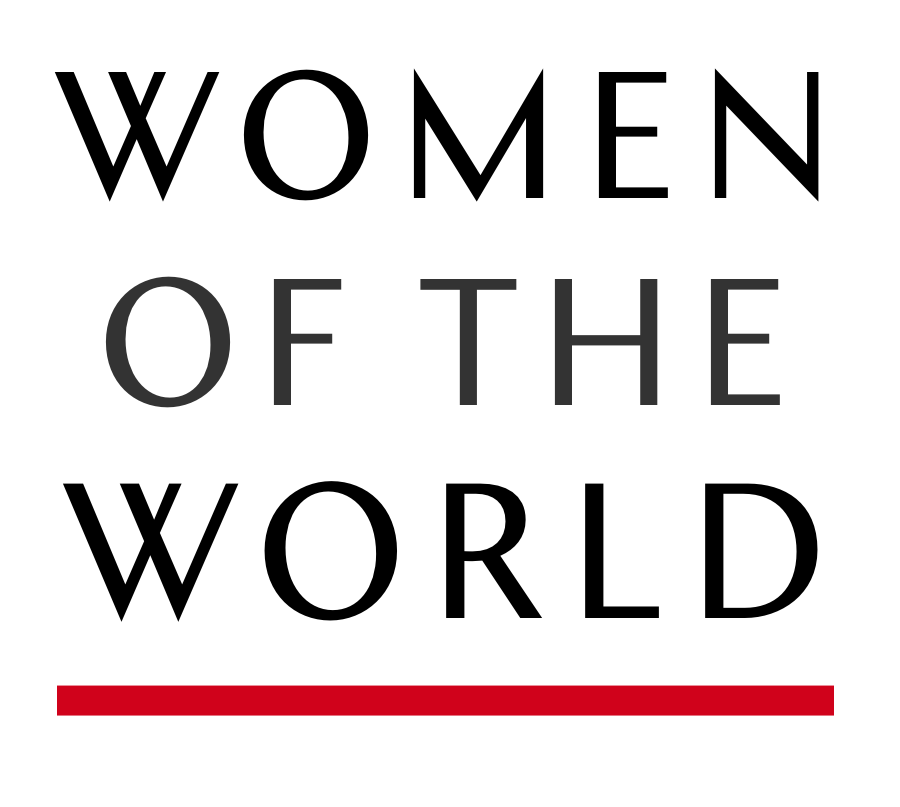 Women of the World is a series of snapshots of how women live, in honor of International Women's Day. Here, a young woman from China's Anhui province talks about how the country's former one-child policy affected her life.
My grandma's parents killed her two older sisters the day after they were born, because of their gender. She was almost killed, too, but when her parents were about to throw her into the river, she opened her eyes, and they got scared. Her parents refused to raise her themselves, and sent her to be raised by a couple that had no kids. My grandmother never got an education. Even today, she cannot read. She married my grandpa when she was 18 and then went on to have four children. Marriage and babies are all she has ever known.
I've had many more options than she did, but China's one-child policy has still affected my life. I could always sense that having a daughter was a compromise for my parents. I remember overhearing conversations between my mom and my grandmother, who always expressed her desire for a grandson. "Marrying off a daughter is like pouring water out of a jug," she said. The way she saw things, raising me was a waste. I would grow up, get married, and leave my parents with nothing to show for all the resources they put into raising me. Still, my parents chose to keep me, a girl, which I know is not what everyone would have done.
I'm not sure how different my life would have been if I'd had a brother. Looking back, they sort of raised me as if I was a boy. I've always loved sports and the outdoors, and my parents kindly let me run, bike, and climb. I played with toy cars instead of dolls, and my parents pushed me to excel in school, especially in science. The only time my mom spanked me was when I told her that I was happy with my science grades because all the kids with better marks than mine were boys. It was unacceptable for me to be inferior to the boys, she said.
My country is a very big, complicated place with a growing economy and some very backward thinking. I remember hearing that when a baby boy in China is born prematurely and must remain in the intensive-care unit, an average of seven relatives are likely to visit him in the hospital. In the case of a baby girl, that average drops to three. In the eyes of many people this is understandable because one gender is inherently more valuable than the other.
Although we still have a very long way to go, I believe things are changing. As sad as it is to think about all of the girls we've lost, we, the "surviving" daughters of China, are stronger. We have more opportunities than our grandmothers and mothers ever had. My passport is full of stamps and my head is full of ideas. I have many things I wish to accomplish before having a daughter of my own, but when and if I do, I'll make sure she is aware of our gender's tragic past, and the importance of building a very different future.
This interview has been condensed and edited for clarity.