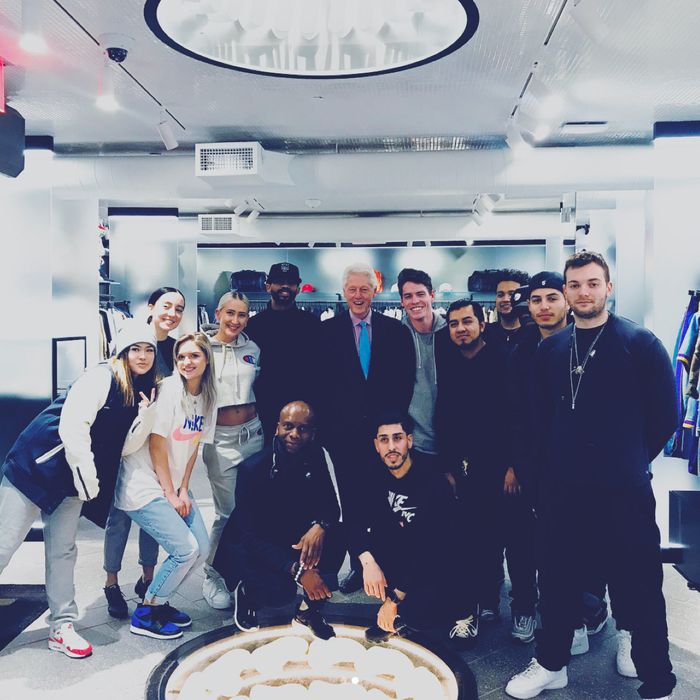 Hype.
Photo: tclint/Instagram
On Monday, the shoppers and employees of Kith's Manhattan flagship store were treated to a visit from former president and fledgling hypebeast Bill Clinton.
According to GQ, Clinton stopped in the store to see his nephew, IMG model Tyler Clinton, who works in apparel at Kith. One employee, Curtis Rowser, told GQ Clinton spent a little over 30 minutes in the store. "He was great," Rowser said. "Extremely down to earth and conversational. You know Bill, he embodies every inch of the word 'cool.' He shopped around minimally."
At one point, Clinton reportedly spotted an employee wearing a pair of green Acronym pants he liked ("He literally just liked them," Rowser explained) and after trying them on, bought the $747 slacks. According to one source, the president liked that the pants are waterproof, and plans to wear them golfing. Here's a picture of him proudly showing off his new purchase:
Will Clinton go full hypebeast now? Only time will tell. So far, there have been no reports of him waiting in line outside Supreme.