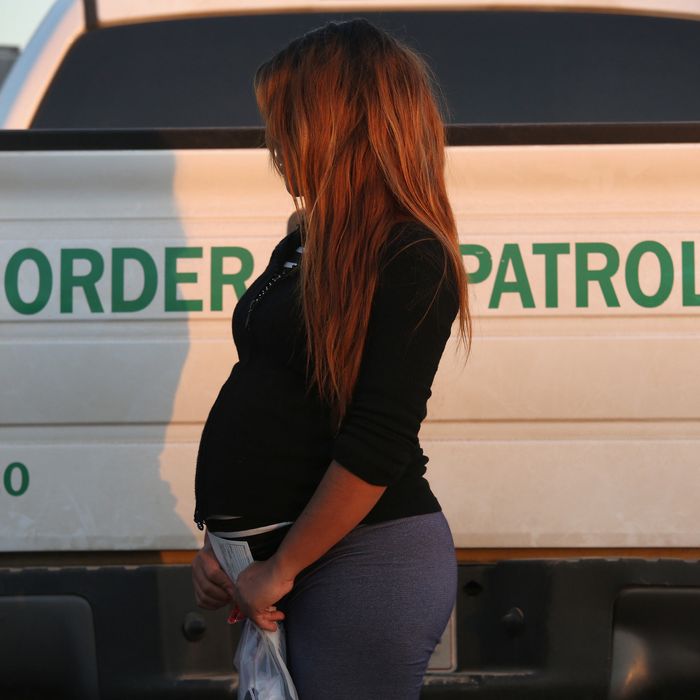 A new era of ICE policy.
Photo: John Moore/Getty Images
Immigration and Customs Enforcement will no longer automatically release pregnant women from detention, according to internal statements obtained by the Daily Beast. The change in ICE policy is reportedly a direct result of one of President Donald Trump's executive orders, which does not mention pregnant women specifically but calls for stricter enforcement of immigration laws.
Though ICE has detained pregnant women in the past, the agency's previous policy was to release pregnant women by default "except for extreme circumstances." Now, all detained women will have their cases reviewed by an ICE agent, though the report also states that "only those whose detention is necessary to effectuate removal, as well as those deemed a flight risk or danger to the community" will be kept in detention.
According to ICE Enforcement and Removal Operations official Philip Miller, as of March 20 there are 35 pregnant women in detention. Miller also suggested that women in their third trimester would not be deported because they would not be allowed to fly.