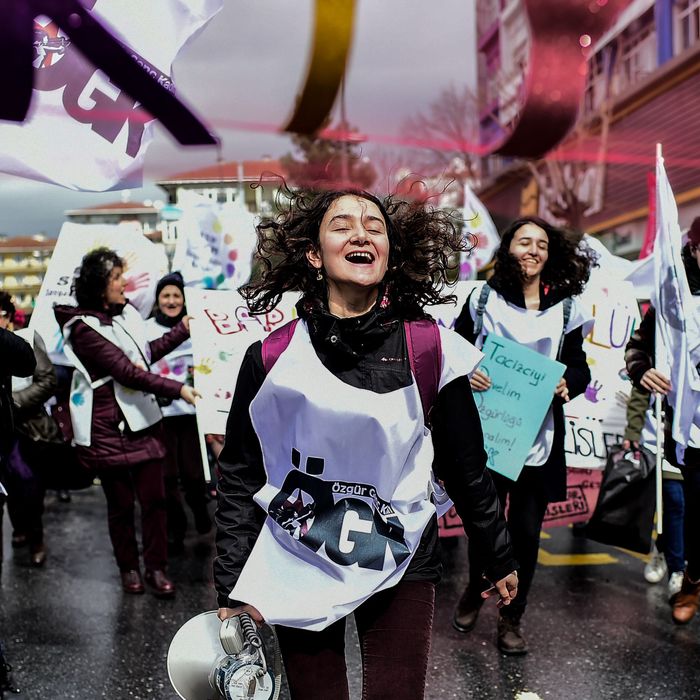 Photo: Yasin Akgul/AFP/Getty Images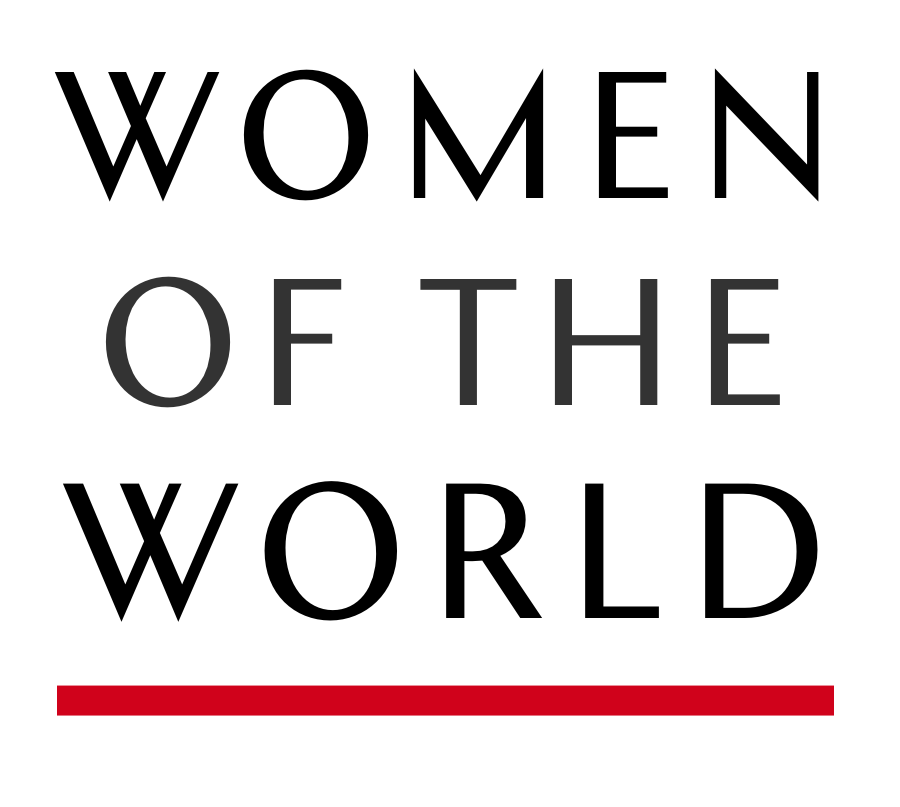 March 8 is International Women's Day, a holiday that commemorates women's historic — and continued — fight for equality. This year, to honor the occasion, the Cut brings you Women of the World, a series of snapshots of how women live. Below you will find links to those stories, along with all of our other coverage of International Women's Day.
Before making the journey from Turkey to Greece, Turkia told her daughter they would be playing a game. Her toddler son was too young to ask questions, but her daughter, then 4, wanted to know what was going on. Turkia explained that they would be playing a game on a boat, and then, around 1 a.m., she, her husband, and their two young children climbed aboard an inflatable raft and set out over the water. Six hours later, they arrived on Samos, a Greek island. The family stayed there for three months before traveling to Ritsona Camp, a refugee camp about 45 miles from Athens. Twenty days later, Turkia gave birth to her third child.
Through the help of a translator provided by Women Deliver, a nonprofit organization advocating globally for the rights and well-being of women and girls, the Cut spoke to Turkia by phone about what it's like to be pregnant, give birth, and care for young children in a refugee camp.
In New Zealand, the government fully decriminalized sex work in 2003, making it legal for any citizen aged 18 or over to buy or sell sexual services. Sex workers are free to solicit on the street, run a brothel or see clients at home, and they're protected by employment and human-rights legislation. The Cut spoke to a 52-year-old sex worker from Auckland who goes by the name Bubbles to find out what her life is like.
The conservative Kingdom of Saudi Arabia is notorious for its "guardianship system," under which Saudi women must have a designated legal male guardian — usually a father, brother, or husband — who can make decisions on her behalf. Though the rule was officially softened in 2017, male guardians still exert significant influence: women in Saudi can't get a passport, travel outside the country, or get married without their guardian's permission. Amal* is a 28-year-old woman living in the suburbs of a city in Saudi Arabia. She spoke to the Cut about how the guardianship system impacts her life.
Only about one percent of nuns in the U.S. are under 40, but some millennial women are still choosing to become nuns, the term for a cloistered life, or "sisters" if they're out working in the world. Two or three women between the required ages of 18 and 35 join the Daughters of St. Paul, otherwise known as the #MediaNuns, every year. Here, a 28-year-old sister born in Florida but based in a Toronto convent shares where she bought a closet full of white shirts and what it means to marry God.
A young woman from China's Anhui province talks about how the country's former one-child policy has affected her life.
Yemen has been at war since 2014 when rebels from the north allied with the Yemeni military and forced the government into exile. Today, the nation is on the verge of partition, there is no coherent judicial system and the situation on the ground is apocalyptic: 21 million people need aid, over 7 million are on the brink of famine and the cholera outbreak is the deadliest in modern history. The CUT spoke with 30-year-old Yousra Ishaq, a film producer from Sana'a, about life as a woman in a war zone.
Since the brutal gang rape of a 23-year-old woman in 2012 made international headlines, Indian activists have worked overtime to end gender-based violence in a nation where sexual violence is still a taboo topic. Luckily, more and more groups dedicated to empowering and educating women to speak out are springing up around the country, including Sayfty, a nonprofit founded by Dr. Shruti Kapoor. Although Kapoor is now based in New York, she's focused on helping women and girls in India, where she was born and raised. She spoke with the Cut about her work.
Hyung-Sook Kim, 90, fled from North to South Korea with her late husband during the Korean War, leaving a 6-year-old daughter behind. She intended their separation to be temporary, but when the war ended in 1953, closing the border, she and her daughter were stranded on opposite sides.