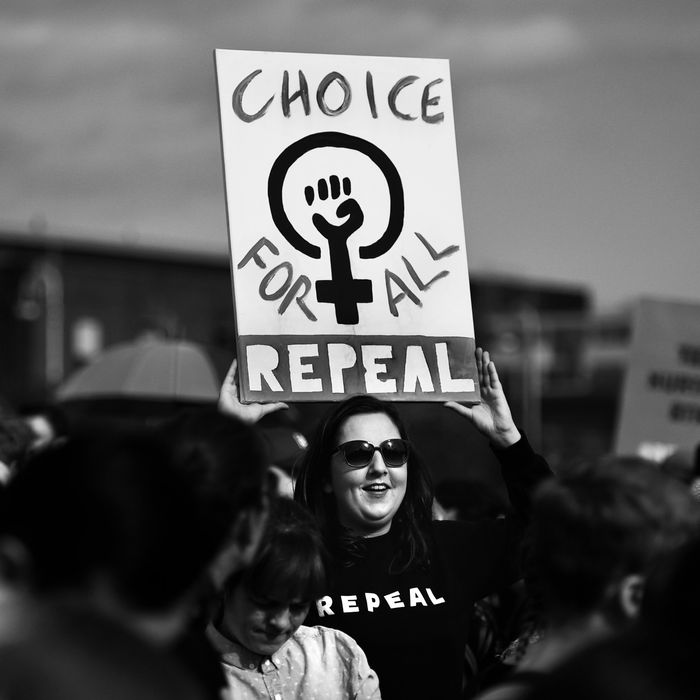 The Eighth Amendment was signed into law in 1983.
Photo: Clodagh Kilcoyne/Reuters
On May 25, Ireland will make history with a vote on whether to repeal the country's national abortion ban.
The country made abortion illegal in 1983 through the Eighth Amendment to its constitution. In Ireland, abortion is outlawed in all cases (including rape and incest), though in 2013 the Protection of Life During Pregnancy Act was inducted to allow for exceptions when the woman's life is in danger.
Should voters vote "yes" to repeal the Eighth Amendment on May 25, the government will then introduce legislation allowing for legal abortions during the first 12 weeks of pregnancy, with exceptions allowed later if the mother's health is in danger. Prime Minister Leo Varadkar expressed his support to #RepealThe8th, tweeting, "A Yes vote will mean a safe, legal, doctor-led system for the termination of pregnancy will be introduced in Ireland."