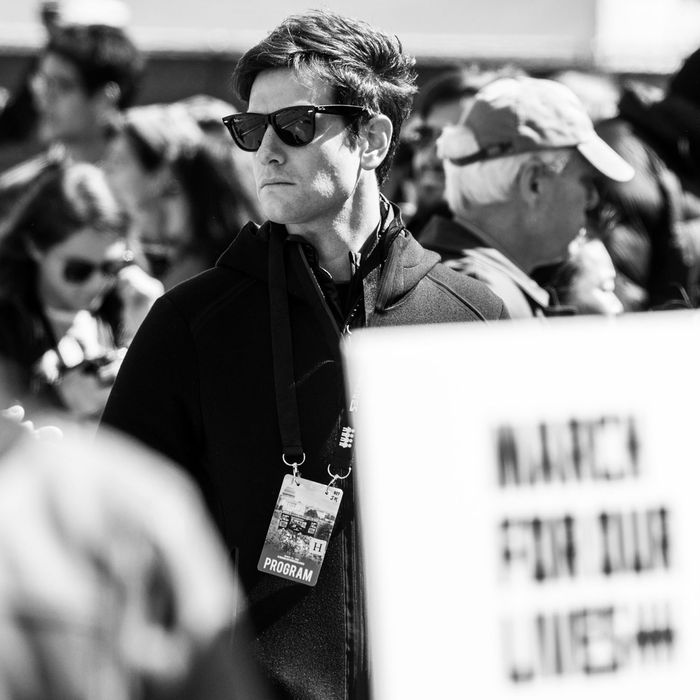 Joshua Kushner.
Photo: NOAM GALAI/WireImage
Joshua Kushner, who's unfortunately better known as Jared Kushner's younger brother, spent his sunny Saturday afternoon protesting gun violence with longtime girlfriend Karlie Kloss at the March for Our Lives rally in Washington, D.C.
His presence there wasn't at all surprising. Earlier this month, Axios reported that Joshua donated $50,000 to March for Our Lives, and furthermore, he's is no stranger to protests. While he claims he was simply there to "observe," Joshua was spotted at the inaugural 2017 Women's March on Washington — again, with his model girlfriend.
It seems the venture capitalist was pretty excited about exercising his First Amendment rights yesterday, though, as he proudly shared a photo of Karlie on Instagram this morning with the hashtag #marchforourlives.
Meanwhile, Donald Trump's family, Mike Pence, and Jared Kushner appear to have spent their Saturday doing their best to ignore the protests completely.