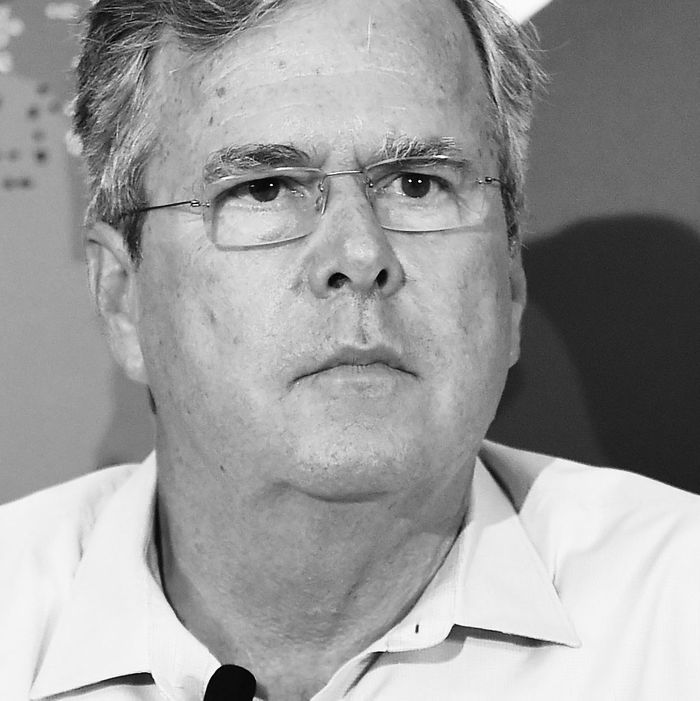 Former Florida governor Jeb Bush.
Photo: Bryan Bedder/Getty Images for Ozy Fusion Fest
During a lecture on conservatism at an Ivy League university, a 65-year-old guest speaker delivered a sick burn to the president of the United States.
The creator of the aforementioned insult was none other than Jeb Bush, former governor of Florida and Apple Watch wearer. While speaking about "restoring conservatism" at Yale University, the school newspaper reports that Bush didn't shy away from taking shots as his opponent from the 2016 Republican presidential primary. At one point, he reportedly said that unlike Trump, he goes home every day to children "who actually love me." Zing!
This moment came right after he was asked to speak about the 2016 election, to which he responded: "I'm still in therapy."
Though Bush didn't have to ask everyone in the audience to clap for him at the end of his talk, it's safe to assume his sheer presence gave everyone in the room intense secondhand embarrassment.
Update, 10pm: Eric Trump, who believes that negative media could make you kill yourself, has responded to Bush's jab. Wednesday evening, he tweeted, "I actually love my father very much."
And, there was sick burn in there, too: #PleaseClap
Update, March 29: The other Trump boy finally showed up to defend daddy, who really laid into bad-mouthin' Bush. "I love that he's a fighter, I love that he has guts, I love that he's President (all those things you're not)," Donald Trump Jr. tweeted. Ouch!