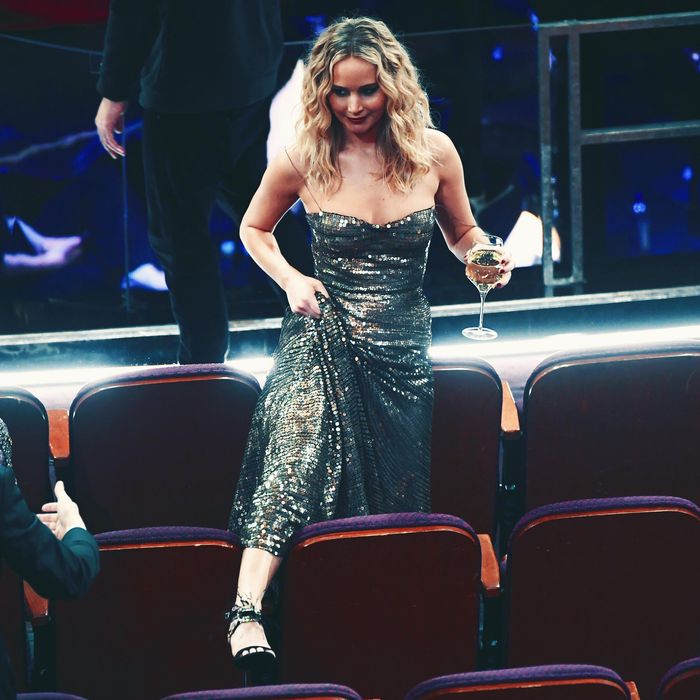 Jennifer Lawrence.
Photo: Kevin Winter/Getty Images
Like Rihanna before her, Jennifer Lawrence brought the ultimate accessory to the 2018 Oscars: a glass of wine.
During the few minutes between finding her seat and the start of the Oscars, Lawrence carried her precious glass of wine while stepping over seats to socialize. This has happened to the best of us — though usually the chair collapses and you thought your half empty Solo cup was surely half full, but it's not, whoops. Also, we are rarely talking to celebrities when that happens.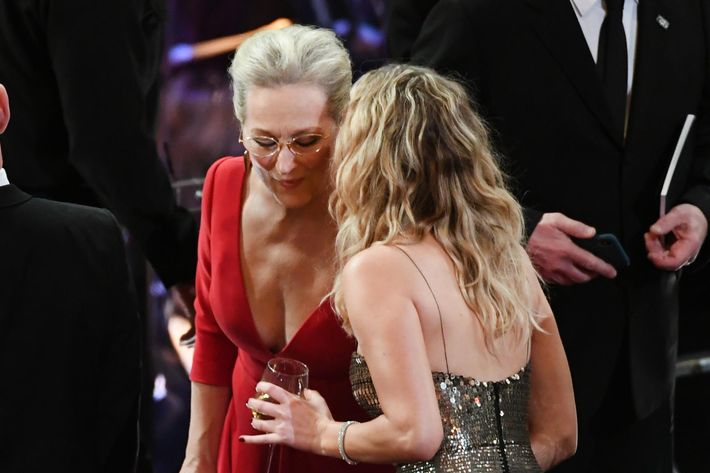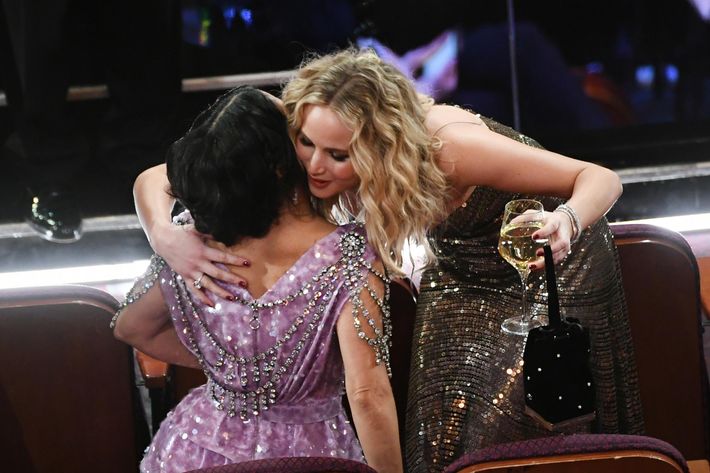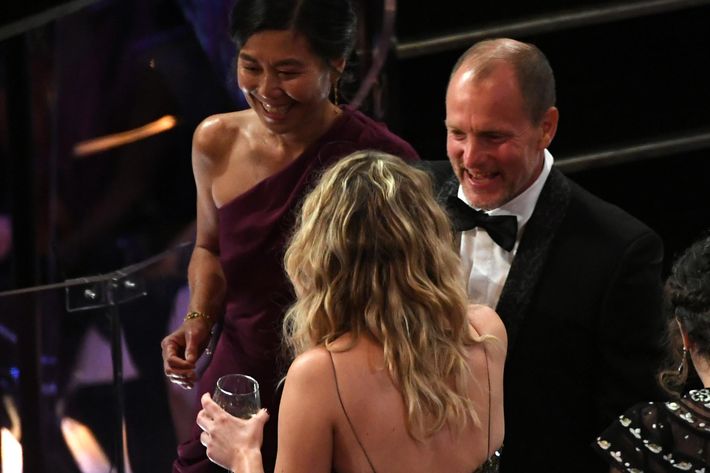 We must applaud her for looking dazzling in Dior, holding a glass of wine that (to our knowledge) didn't fall, and doing a good job at an attempt of using wine as an accessory. But of course, for more tips on how to do that, we all really need to look to the master, Rihanna, since she's spent years perfecting the look.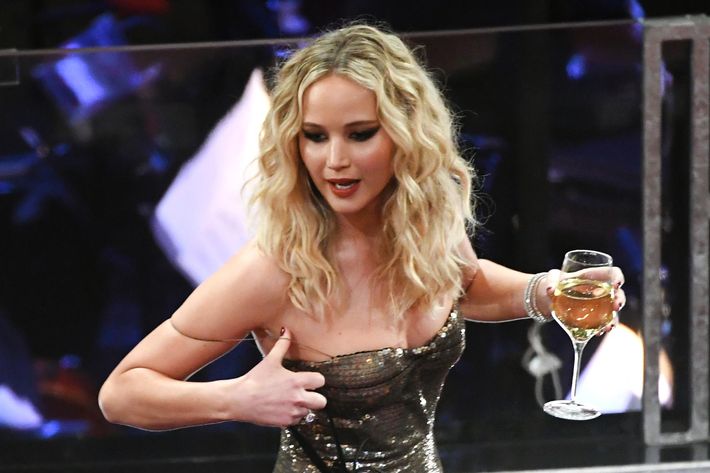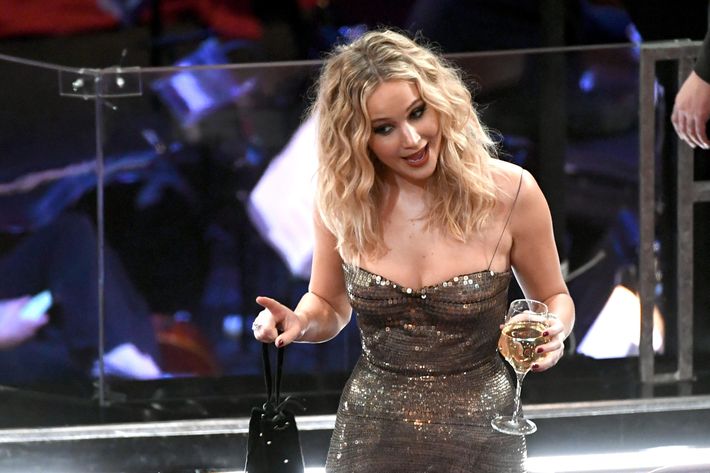 However, alcohol did appear to be a major trend of the evening beyond Lawrence's impressive balancing act: (Queen) Helen Mirren was spotted taking a shot of tequila on the red carpet as well.