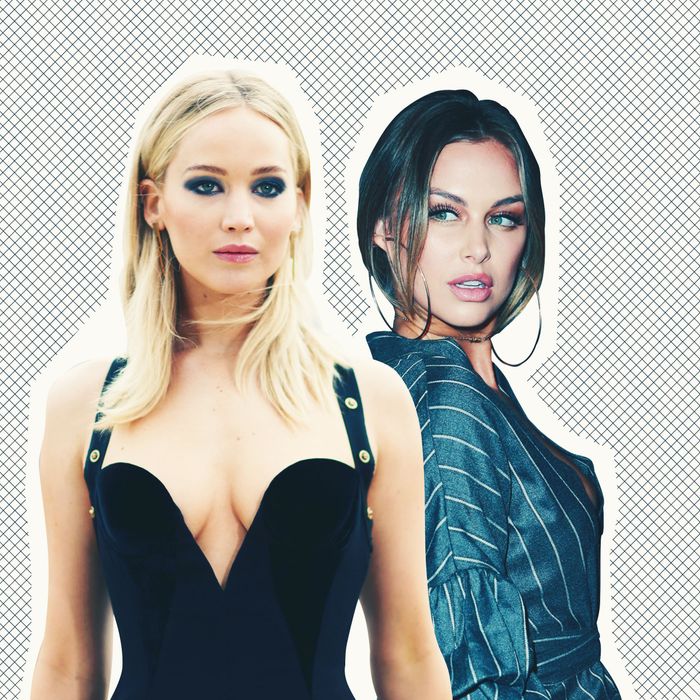 Jennifer Lawrence and Lala Kent.
Photo: Getty Images
Welcome to You Know What I Heard, the Cut's weekly celebrity gossip column about the peregrinations of the rich and famous.
Look outside: It's snowing! Look online: Jennifer Lawrence is feuding with somebody from Vanderpump Rules! It's a beautiful day, indeed. If you are wondering why J.Law, the last of the movie stars, is fighting with a Bravo personality, you've come to the right place.
It's important to know that Lawrence started it. A self-professed Bravo obsessive, she appeared on Andy Cohen's talk show Watch What Happens Live! earlier this month, where she shared her opinion of Vanderpump Rules star Lala Kent. "I'm like, bitch, you's a cunt," she said. Oh no.
Kent, a fabulous fourth-wave feminist who's also issued some of the most cutting insults I've ever heard in my life ("I see we've all been working on our summer bodies," she once said to a group of women, in lieu of "hello"), took the bait. She tweeted, "Bitch, you better pray I don't see you in the streets … you claim you are pro-women and you call another woman a cunt? You're gross." Then she appeared on a Sirius radio show and further explained her feelings.
"The thing is, no one wants to be called the C-word, especially by an A-list celebrity on national television," she said. "I was such a huge fan of hers and it bummed me out. I thought that she had a little more class than that. You know, let's leave the trash to people like me who do reality TV. Don't try to steal my thunder, girlfriend! … And congrats on two bombed movies in a row."
And then Kent unleashed the hounds. She went on Heather McDonald's Juicy Scoop podcast and said of Lawrence, "Here's the thing. Now anytime you bring her up, like, I'm going to have nothing nice to say about her. I'm going to say that her hair sucks, her face is a little too pudgy, like she needs to stop the drinking, you know? I said it, you don't have to worry." The episode was released yesterday.
Does this story have a happy ending?
Oh yes. Next, I'd like to see Tom Sandoval go after Mark Wahlberg.
Jack Antonoff wants you to know that he's not dating Lorde. He's dating the model and artist Carlotta Kohl! The two sat courtside at the Knicks game on Saturday, which is one of the most public date options available to celebrities. The last time we saw Antonoff and Kohl together was just before the Grammys; they were spotted on a dinner date at Gemma. What do these photo ops have in common? They both occurred just after waves of tabloid speculation about Antonoff's relationship with Lorde.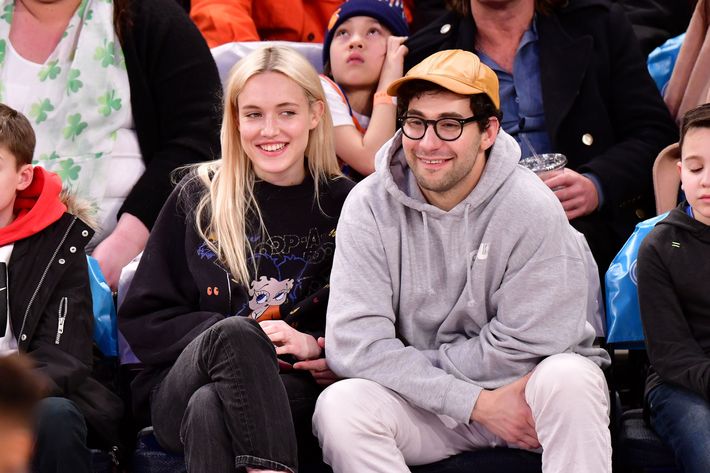 Kohl is a research assistant for frequent Antonoff collaborator St. Vincent. The artist used a photo of Kohl's behind for her recent album cover.
What's going on with Cameron Diaz? Not much, apparently. Last week, her old pal Selma Blair suggested in an interview with Metro News UK that Diaz had retired from acting. Blair later backtracked, tweeting that Diaz was not retired from "ANYTHING," but Diaz's last role was in the 2014 film version of Annie, so, who knows? According to People, Diaz is simply enjoying her life with husband Benji Madden, whom she married in 2015.
"The quiet life she lives now with Benji, she wanted for a long time," a source told the tabloid. Oh, and she "wants a family," per another source, which is a claim tabloids are apparently obligated to make about all female celebrities until they hit 60. (Diaz is 45.)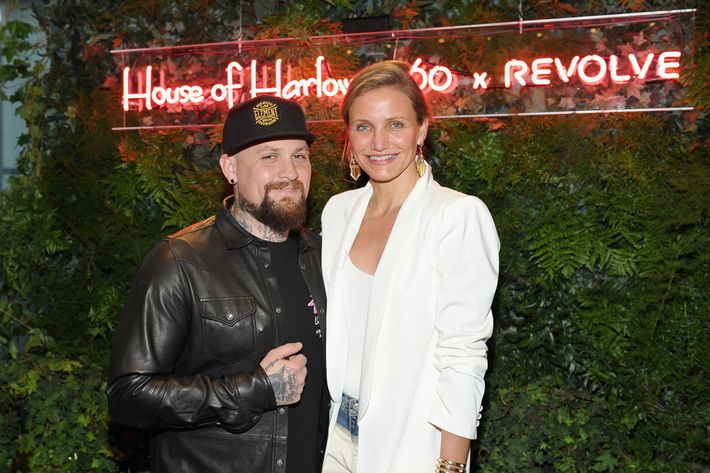 This non-story has renewed my desire to be a fly on the wall at the Madden family's holiday celebrations, which include both Diaz and Nicole Richie, who is married to Benji's brother Joel Madden.
What is there to say about this photo of Nicole's sister Sofia Richie, 19, with her boyfriend Scott Disick, 34, and his children Mason, 8, and Penelope, 5? The Daily Mail went with, "She fits right in!"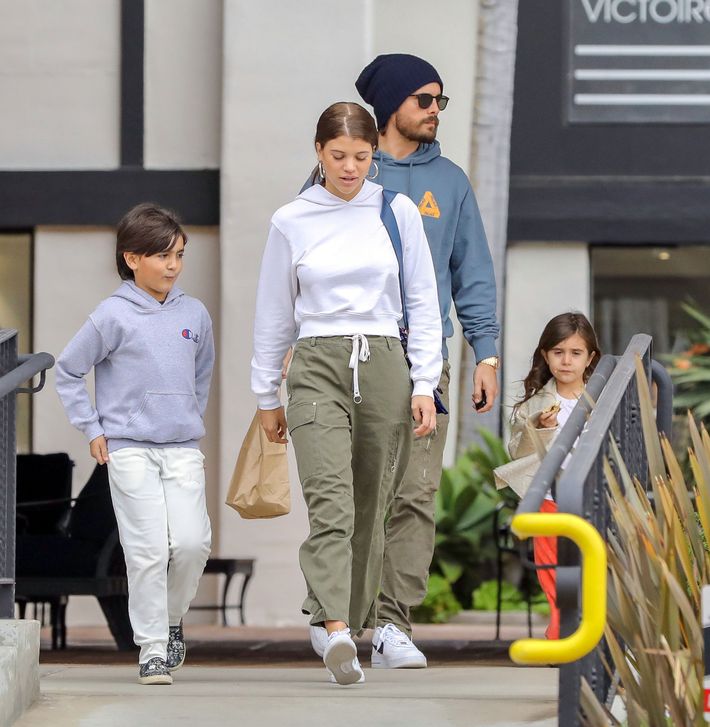 One small blessing from this week:
Ben Affleck's truly heinous, full color, phoenix-rising-from-the-ashes back tattoo, which he once claimed was "fake for a movie," is real.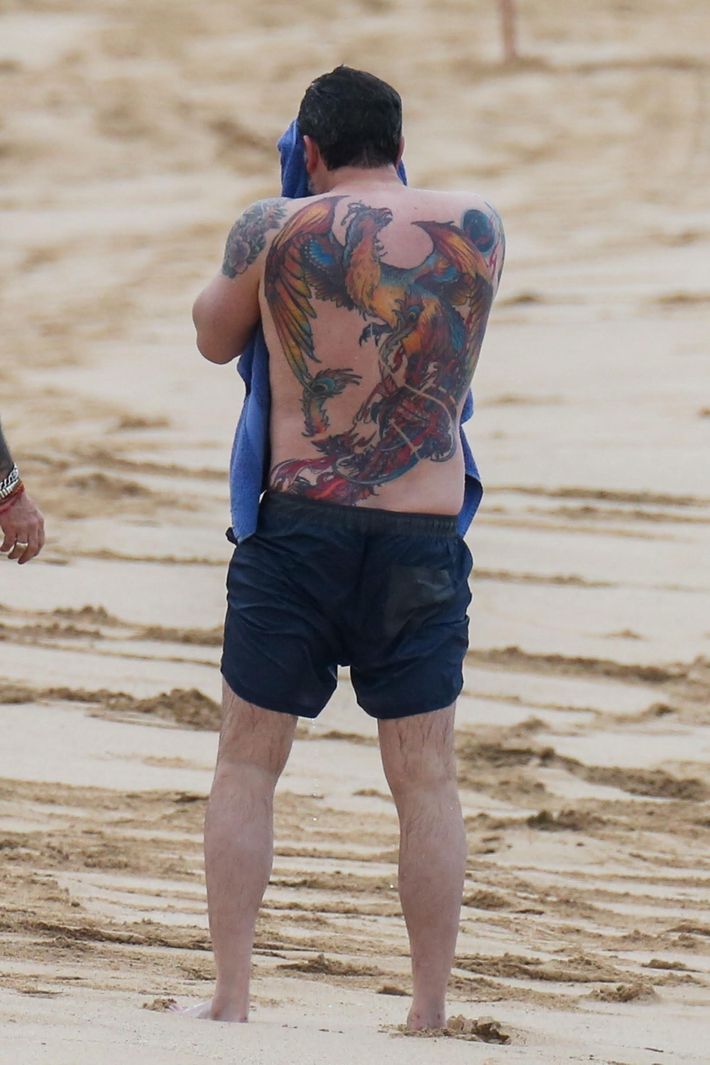 Please take this moment to revisit Jennifer Garner's now-iconic 2016 Vanity Fair profile, in which she discusses the dissolution of her marriage to Affleck and also his tattoo. ("You know what we would say in my hometown about that? 'Bless his heart.' A phoenix rising from the ashes. Am I the ashes in this scenario? I take umbrage. I refuse to be the ashes.")
Finally, I'll leave you with the tragic tale of former Danity Kane member and reality-TV veteran Aubrey O'Day and the soon-to-be divorced Donald Trump Jr. Did they have an affair while Trump was married? "Page Six" and Us Weekly say yes, and that it happened in 2011, when O'Day was a contestant on the Trump show Celebrity Apprentice. Neither party has confirmed the story, though O'Day's fellow Apprentice contestants Arsenio Hall and Clay Aiken have hinted at its veracity on Twitter. (Only a Trump could muster up a drama with so many D-List names.)
Plenty of sites have pointed out that O'Day included a song about a lost lover titled "DJT" on her 2013 album Between Two Evils. But Us Weekly found an even more disturbing O'Day track that may or may not be about Trump. It's a version of Gotye's "Somebody That I Used to Know," for which O'Day changed the lyrics considerably. Here's the first verse: "Now and then I think of when we were together/ Like when you told me that your marriage was a lie/ Told me that I brought you back to life/ Couldn't live without me by your side/ Didn't care about the sex you begged to fuck my mind."
Help!
And thanks so much for gossiping this week. If you'd like to get this column in your inbox each week, subscribe at the top of this page. And don't forget to email me at allie.jones@nymag.com, send me a message on Twitter, or contact me on Signal, if you have gossip to share.