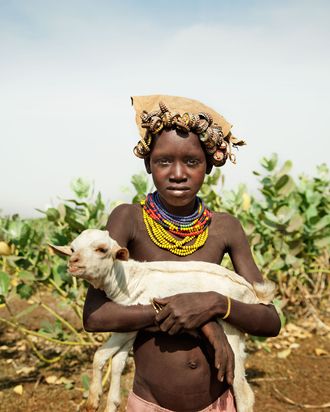 Photographer Jessica Antola is revisiting her road trips through sub-Saharan Africa in a monograph released yesterday. The photographer is known for her magazine editorials in Vanity Fair and T magazine as well as her work with interior designer Jonathan Adler, but Circadian Landscape is her first standalone book showcasing her work. She traversed through seven countries — Benin, Burkina Faso, Cote d'Ivoire, Ghana, Senegal, Togo, and Ethiopia — in a series of 2-3 week trips, photographing quotidian activities and personal style as she went.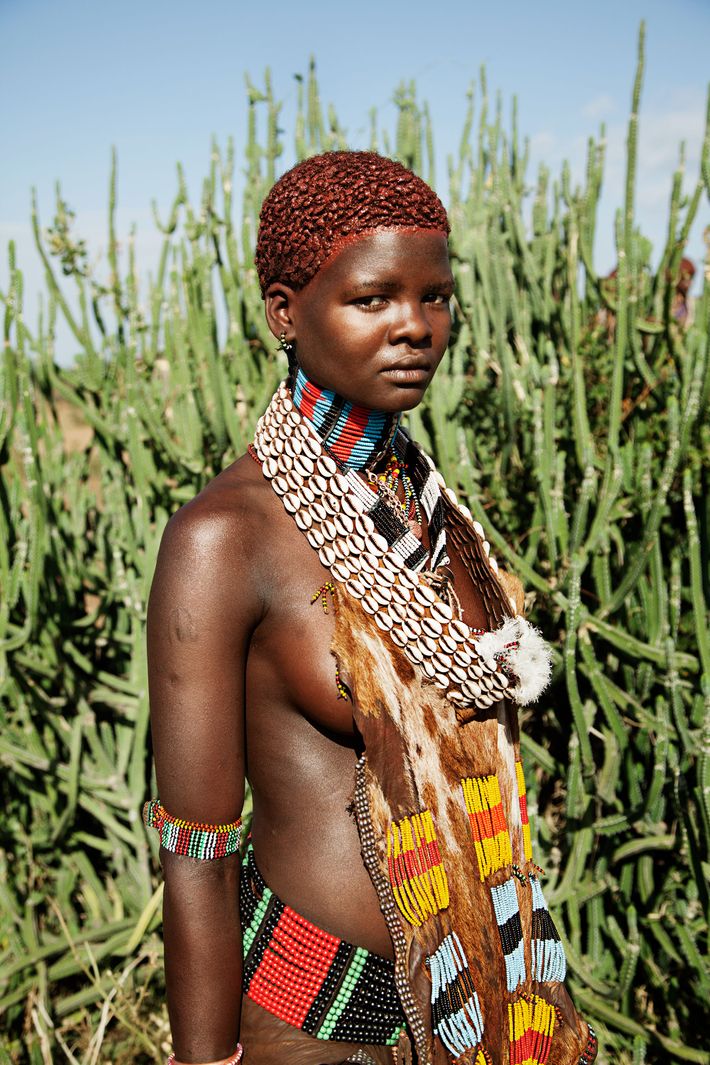 The result is a collection of vivid, organic photos of daily life. Antola's penchant for colors and patterns is well documented. For one of her previous series, she photographed her mother's closet full of paisley, red florals, and piles of turquoise and mustard-colored shoes. A lot of art has been created to showcase the beauty in the everyday, but this monograph is much more colorful than most.
Antola says that none of the photos were posed, and none of the backgrounds were created. The pictures, more or less, represent normal activities and rituals. The name alludes to this ethos: The Circadian rhythm is a biological process that takes about 24 hours, repeating every day. A woman balances a sewing machine on her head, a young boy poses against a motorcycle, two women set sail in a boat with a bright, patchwork sail — life goes on.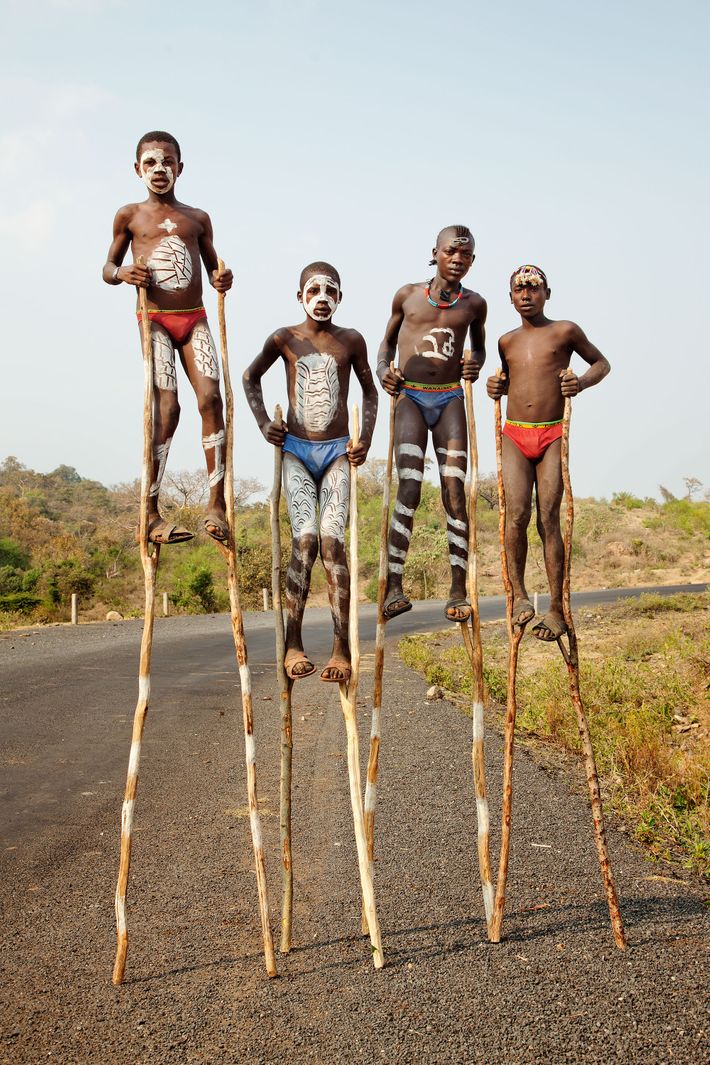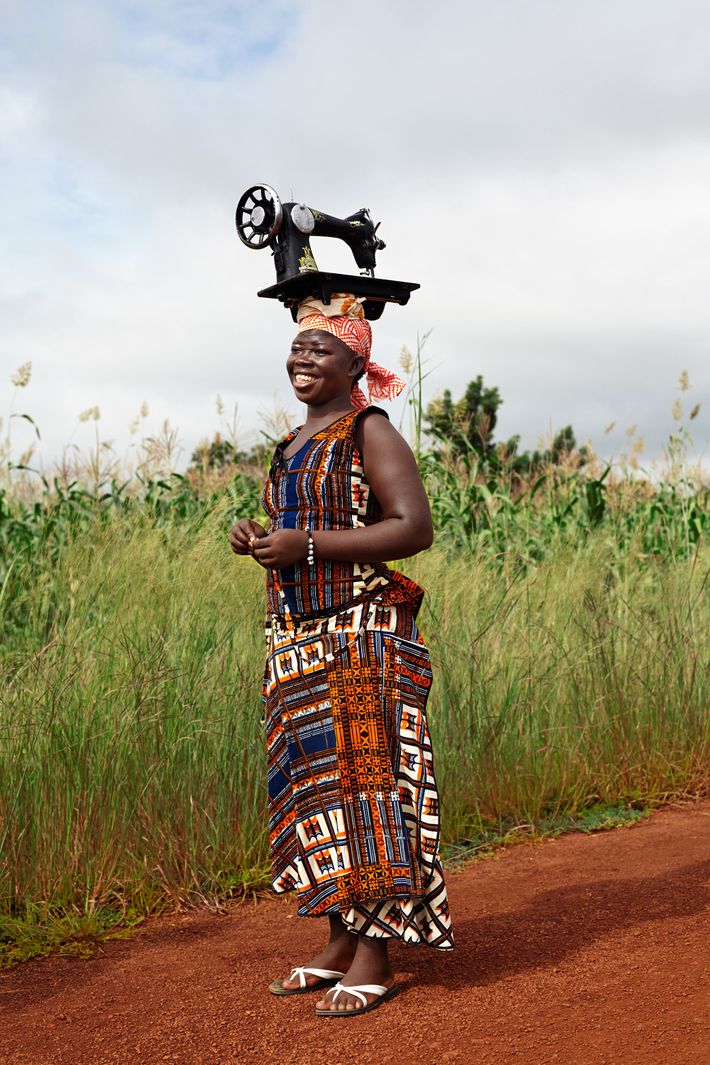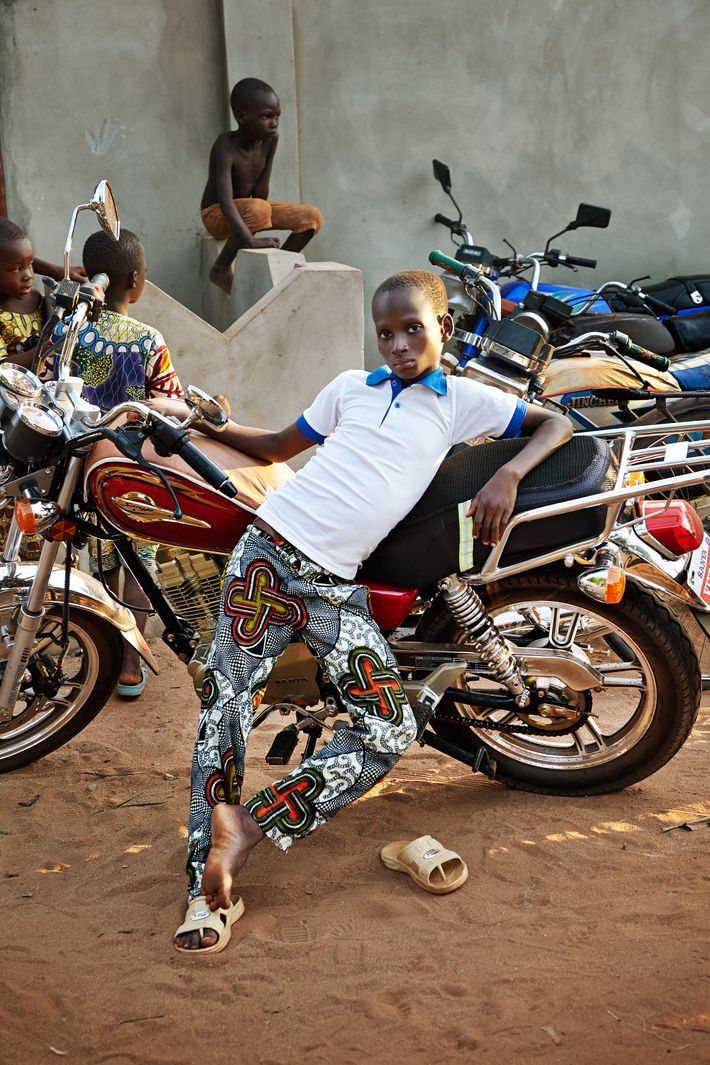 Circadian Landscape is on sale now for $40 from Damiani.