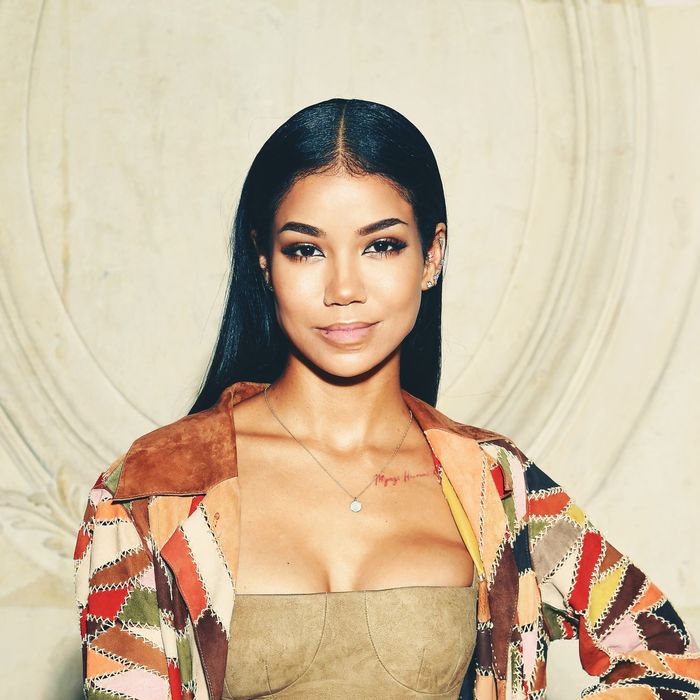 Jhené Aiko.
Photo: Pascal Le Segretain/Getty Images for Christian Dior
Everyone is a skin-care obsessee nowadays, including celebrities. When a fan asked singer Jhené Aiko for the key to her clear, smooth skin, she obliged. If you thought her beauty secret was just water, it takes a little more than that.
Aiko was honest, and detailed her skin-care routine in a lengthy Instagram comment. First, Aiko said that she gets Fraxel twice a year. It's a notoriously painful lasering process, that targets your skin's fibroblasts, a type of cell that creates collagen, and can target fine lines and improve texture to smooth and refine the appearance of pores. Aiko explains that it hurts "like shit," and gives your face scabs which then fall off gradually. "Its [sic] all so worth it tho [sic]," she says.
Serums and exfoliators help her maintain the results. She uses IS Clinical serums (one of Dermstore's best-selling serums), CeraVe face wash, and an exfoliator from Hollywood doctor (including Beyoncé and Kim Kardashian West's dermatologist), Dr. Lancer.
In addition, Aiko mentions that she takes other supplements. "Also I take collagen pills, drink kangen water, apple cider vinegar, and take Super Food by Dr. Schuzles [sic] daily," she says. Birth control also helps with her cystic and hormonal acne. Much like Lorde who has been vocal about her acne, celebrities, they're just like us: Finding that it takes more than breathing and coconut oil to have great skin.
If you buy something through our links, New York may earn an affiliate commission.