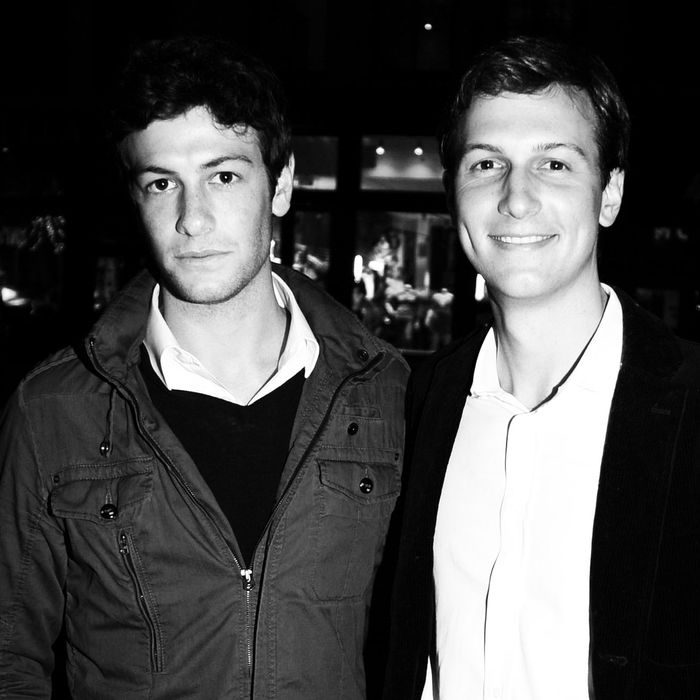 Joshua and Jared Kushner.
Photo: Patrick McMullan/Getty Image
As senior adviser to the president and First Son-in-Law Jared Kushner's star continues to fall in the White House, Axios reports that his younger brother Joshua has donated $50,000 to March for Our Lives.
This is not the first time Joshua's politics appear to diverge from his brother's. The venture capitalist appeared at the Women's March in 2017 and he and model girlfriend Karlie Kloss both reportedly voted for Hillary Clinton. As founder of the insurance start-up Oscar Health, he's also addressed the Trump administration's push to repeal the Affordable Care Act.
The nationwide March for Our Lives gun-violence protest is happening on March 24 and was organized by survivors of the Marjory Stoneman Douglas High School shooting in Parkland, Florida — many of whom have been critical of Donald Trump, Marco Rubio, and other Republicans for not backing gun control.