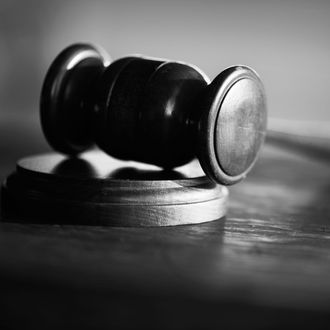 Photo: Tetra Images/Getty Images
One day after Mississippi's governor signed the nation's most restrictive abortion ban into law, a judge has temporarily blocked it, the Associated Press reports.
U.S. District Judge Carlton Reeves granted the restraining order on Tuesday after Jackson Women's Health Organization, the state's last abortion clinic, sued the state. Per court papers, a woman whose pregnancy is beyond the limits allowed in this new law is scheduled for an abortion Tuesday.
Though Mississippi had previously had one of the strictest abortion laws in the country, House Bill 1510 took it a step further by banning most abortions after 15 week. There are no exceptions for rape or incest, though there are some for health of the fetus and the woman. Mississippi governor Phil Bryant has said that his "goal is to end abortion in Mississippi."