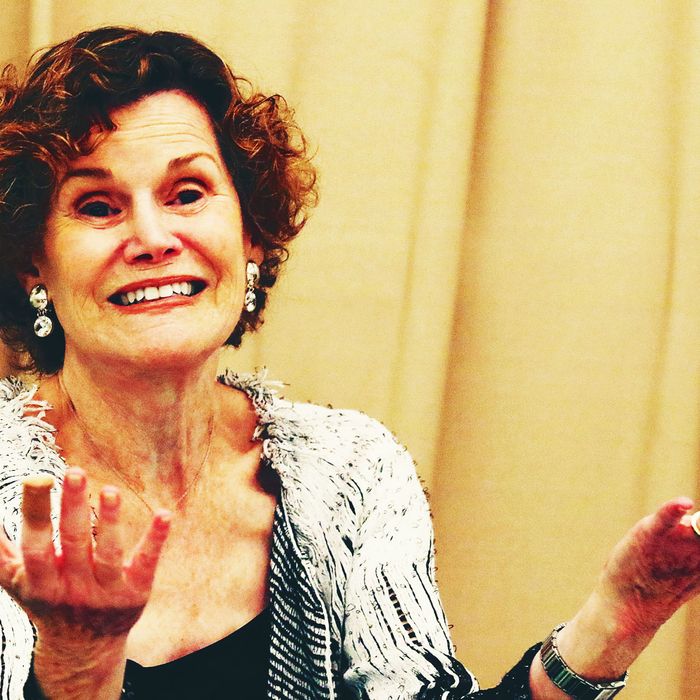 Judy Blume.
Photo: Aaron Davidson/Getty Images
A modern cover of Judy Blume's 1970 book Are You There God? might just be more cringeworthy than the author's problematic Woody Allen opinions.
The design, shared by reporter Jessica Huseman via Twitter, depicts a conversation between the main character, Margaret, and god via … iMessage. While the art team behind the cover was clearly trying make it into something that kids these days would relate to, the design feels severely off, perhaps because the book was published decades before texting — let alone iMessaging — was invented.
It didn't take long for people in Huseman's Twitter mentions to start fighting amongst themselves, sucking all the fun out of the Tweet, but the first few responses — which ranged in tone from disapproving to comical — were pure.