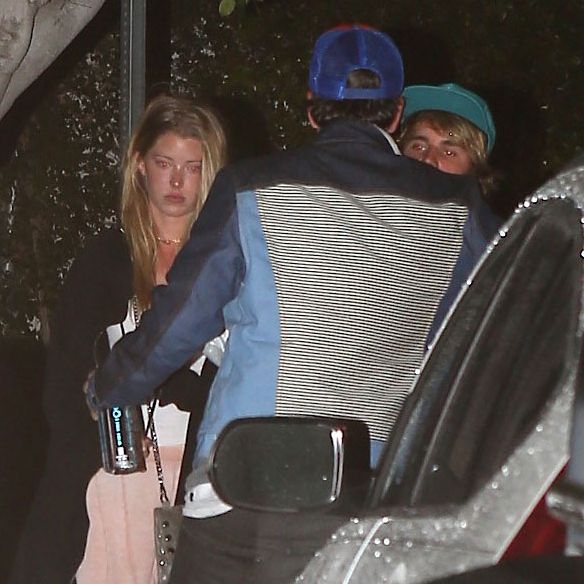 Baskin Champion and Justin Bieber.
Photo: T.Maidana/Splash News
Hillsong devotees and on-again, off-again couple Justin Bieber and Selena Gomez are reportedly on a break. To cope, Selena has taken her ukulele and flown down to Australia, where she's been busy eating avocados on yachts. Justin, meanwhile, has been hanging out with a model legally named Baskin Champion.
Fans believe Champion is the "unknown blonde" Bieber was dancing with in the VIP section of the Craig David concert (remember him? He sang "What's Your Flava?" in 2002) on Tuesday. According to Entertainment Tonight, Bieber had his "arm wrapped around her waist during one song, and she was spotted dancing up on him throughout the show."
Baskin, 23, was Miss Alabama Teen USA in 2014, and is the older sister of Abby Champion, Patrick Schwarzenegger's girlfriend of two years. Here's a picture of them.
She's also a Sports Illustrated swimsuit model, and told the magazine that "she loves Pilates, chocolate chip cookies and Alabama football. Roll tide!"
Baskin is not the first distinctively named blonde model Justin has been spotted with. In August 2016, he was hanging out with a woman named Bronte Blampied, whose Instagram now features far fewer acai bowls than it used to. Hopefully, everything's okay.