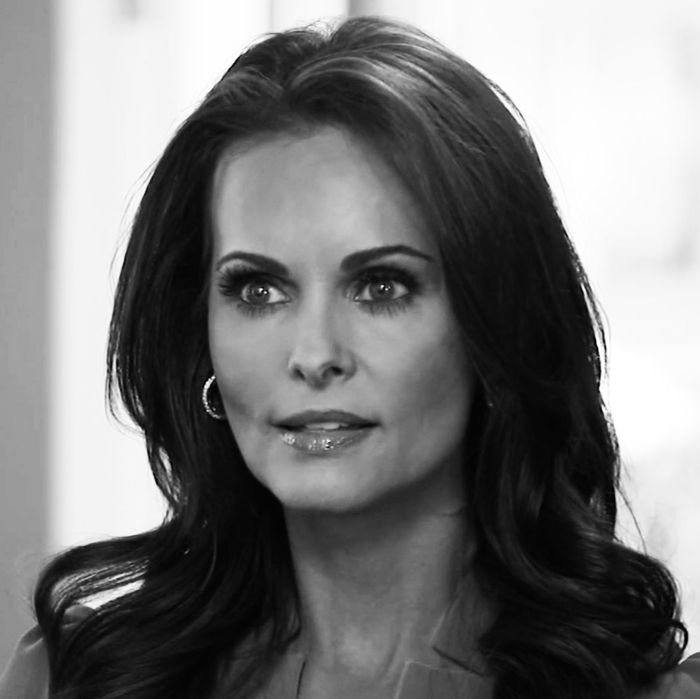 Karen McDougal.
Photo: CNN
Shortly after former Playboy model Karen McDougal filed a lawsuit to be able to speak out about her alleged affair with now-president Donald Trump, she sat down with CNN's Anderson Cooper on Thursday to discuss the relationship — and revealed that Trump tried to pay her the first time they had sex.
"After we had been intimate, he tried to pay me, and I actually didn't know how to take that," McDougal told Cooper. When asked whether Trump actually tried to hand her money, she replied, "He did," and continued, "I don't even know how to describe the look on my face. It must have been so sad." The former Playmate told Cooper it "hurt" that he saw her in that light.
McDougal claims that she turned down the money and told Trump, "That's not me. I'm not that kind of girl." She told Cooper, "And he said, 'Oh,' and he said, 'You're really special.'" The affair, which allegedly started in 2006, then continued for nine months.
The interview was McDougal's first since she filed her lawsuit against American Media Inc., the parent company of National Enquirer. In her lawsuit, McDougal alleges she was paid $150,000 in 2016 by the company to not discuss her alleged affair with Trump (who is friends with the chief executive of AMI). She also alleges she was warned by AMI not to speak out after a recent bombshell report by The New Yorker detailed the affair.
McDougal also tearfully apologized to Trump's wife Melania, whom she once met an an event for the Apprentice, for the affair. "What can you say except I'm sorry?" McDougal told Cooper. "I'm sorry. I wouldn't want it done to me."