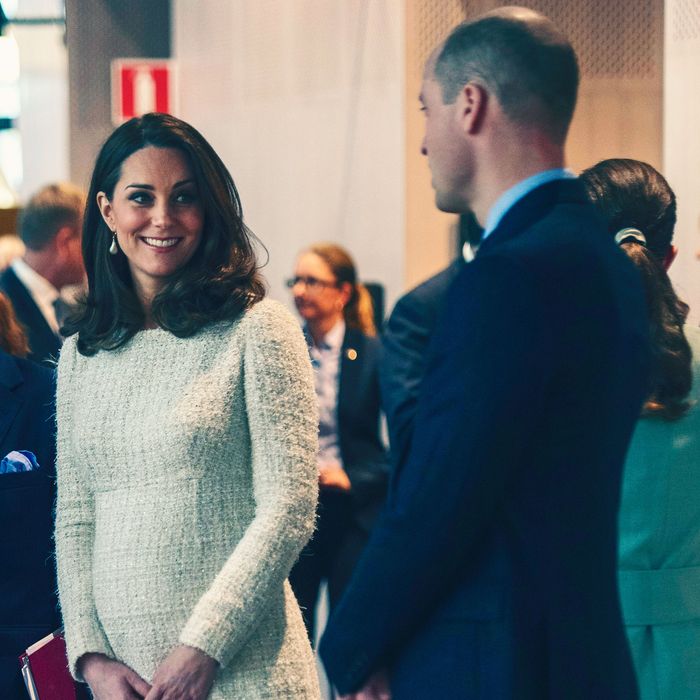 Kate Middleton and Prince William.
Photo: Arthur Edwards-Pool/Getty Images
What a joyous time for us: Kate Middleton, Duchess of Cambridge, is expecting her third baby with Prince William. The couple already have two kids — world leader-snubber Prince George and diplomat Princess Charlotte — and given that we feel personally involved with this family, we're thrilled to welcome another royal (and Meghan Markle) into the fold. But what will the baby's name be? When's the baby's due date? And what's the deal with normal-fingered Middleton's pregnancy style? Here's everything we know about the soon-to-be royal baby.
Mark your calendars: the baby is due in April.
Kensington Palace announced Middleton's third pregnancy back in September, when she was believed to be less than three months along. At the time, Middleton was suffering from severe morning sickness — a condition called hyperemesis gravidarum, which can happen when someone is expecting twins but also happened during Middleton's first two pregnancies — hence the early announcement. But we now know the baby's due date is in April, and some are even speculating that it may be born on April 29 — the wedding anniversary of Middleton and Prince William. Romantic!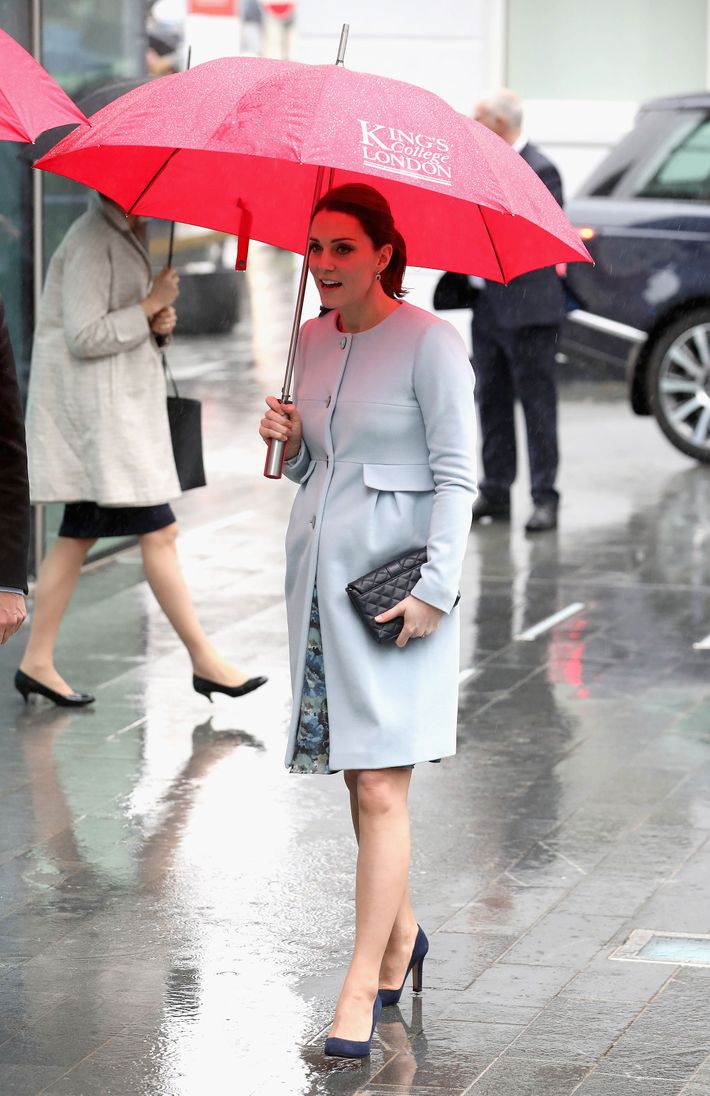 What about the Royal Wedding 2.0?
Don't worry, the royal baby is due before Meghan Markle and Prince Harry's wedding, so the birth won't overshadow this very important wedding we feel personally invested in that happens to also be the biggest day of our lives. But if the late April date is accurate, the baby will only be around for a few short weeks before the May 19 nuptials. Hopefully Middleton will feel up to attending (especially since her two older kids will be in the wedding party).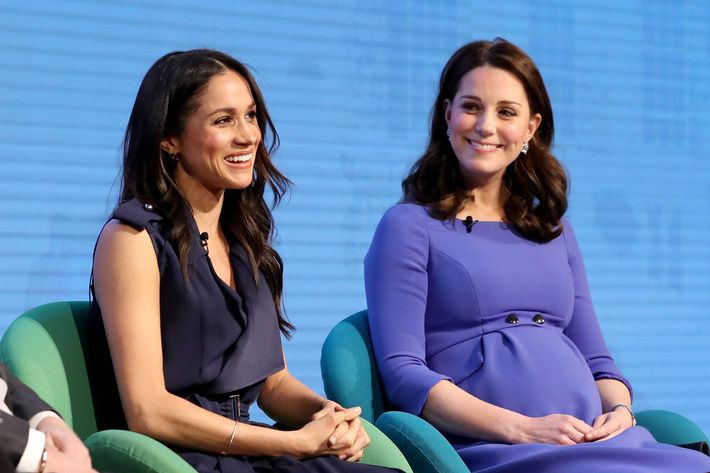 Ah, okay. But are they expecting a boy or girl?
Well, Middleton and Prince William haven't announced the baby's gender yet. Of course, some people think they know what the gender will be — based completely on observational evidence. Since Middleton has been wearing a lot of blue lately, some people say she is expecting a boy — but she also wore blue when pregnant with Princess Charlotte, so that's moot. Bookies in the U.K., meanwhile, seem to think it's going to be a girl. So who knows!
Any word on the baby's name yet?
The royal family won't go around announcing the baby's name before it's due, but British bookies already have some top picks. According to the Ladbrokes Betting Agency, the top baby name is Mary for a girl (with Alice and Victoria coming in second place), and Albert or Arthur for a boy. But all in all, the royal family is big into reusing traditional names, so don't expect any names that are out of the box on this one.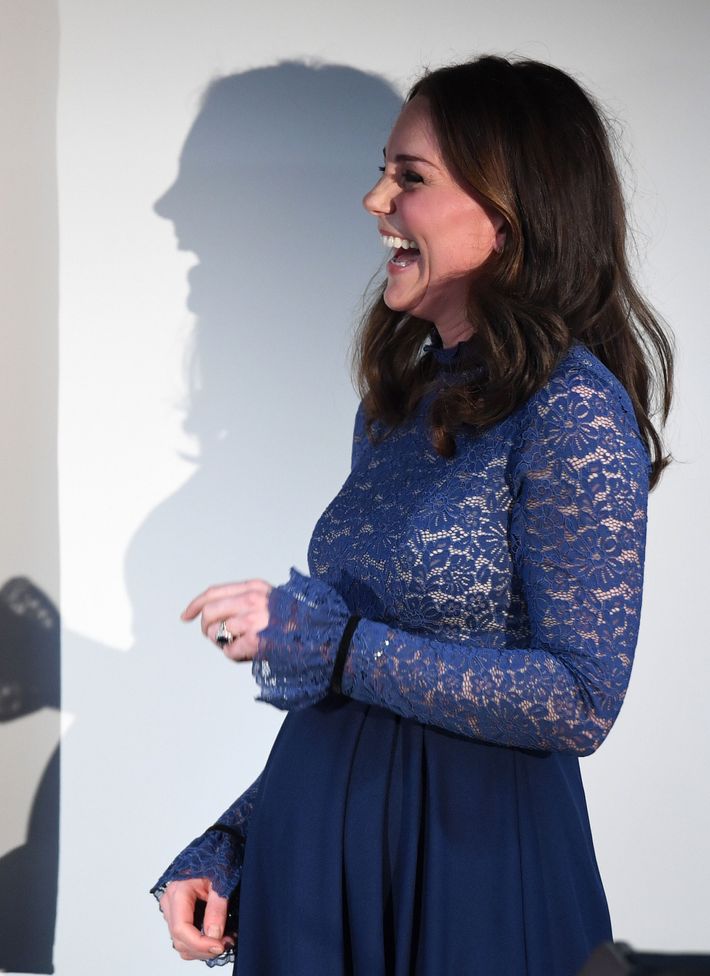 Good to know. So, what about Middleton's pregnancy style?
It's nice and traditional, isn't it?
Yes! But what has she been wearing?
With her third child, we've seen a few outfits that she's recycled from previous pregnancies — including a navy blue Beulah London coat she wore during a Commonwealth Day service this week and also when she was pregnant with Princess Charlotte.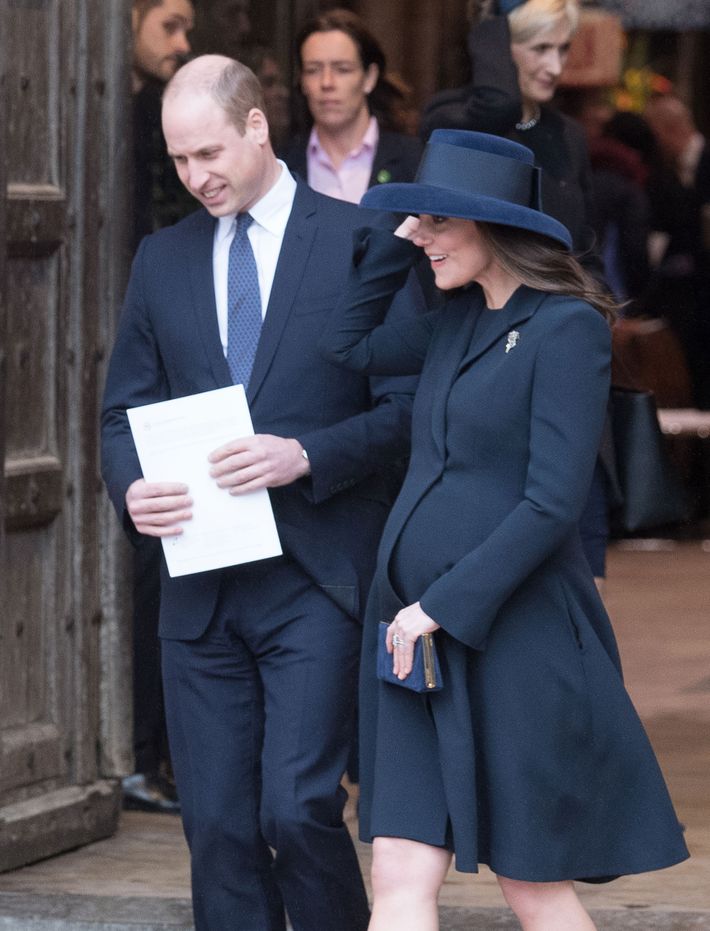 She's also been wearing a ton of blues, and during official royal visits to Sweden and Norway, we saw her in Catherine Walker, Erdem, Alexander McQueen (in the pink gown below), and her usual picks.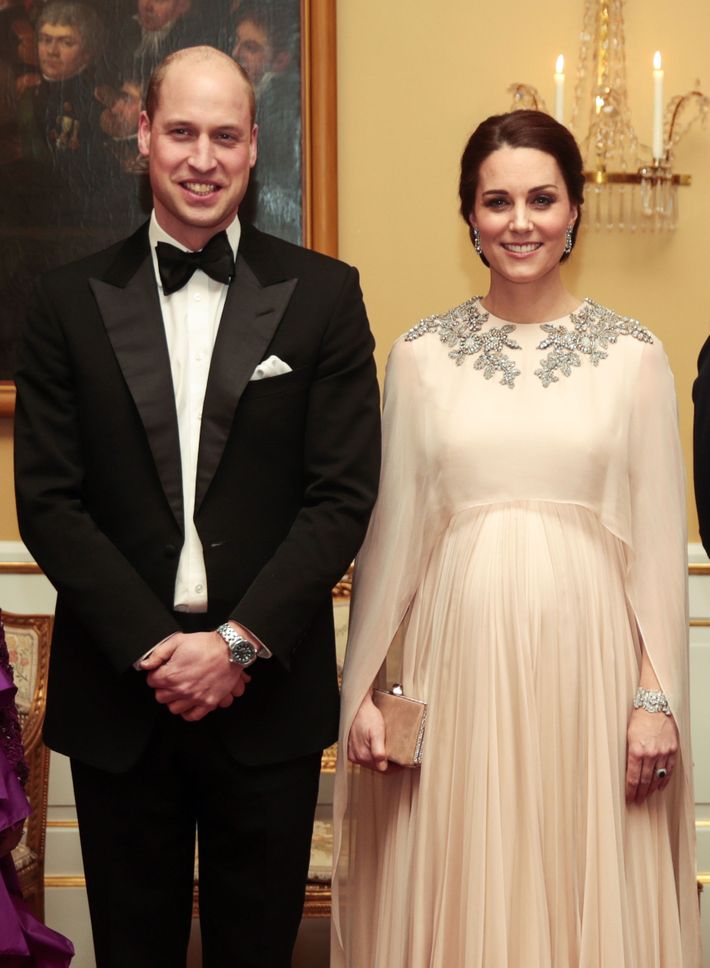 However, Middleton recently stirred up controversy when she wore a green Jenny Packham gown to the BAFTAS (instead of wearing black to show support of the #MeToo and Time's Up movements). But all in all, her pregnancy style has been pretty typically Middleton: classic pieces with occasional modern touches.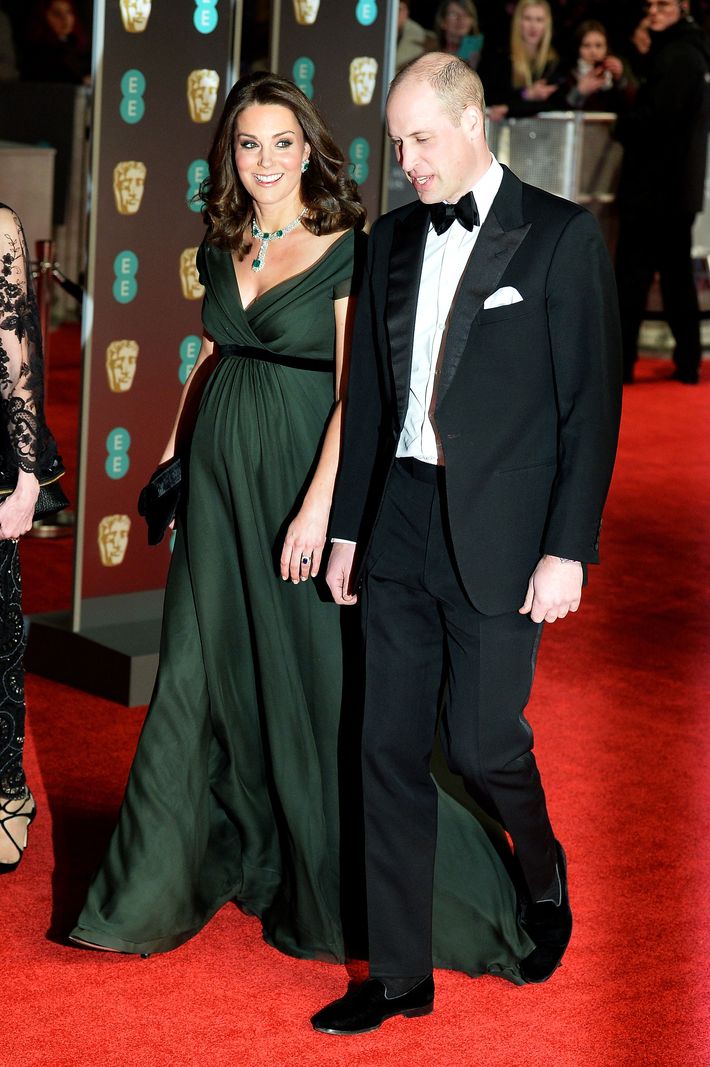 And how can we let Middleton know that we are available to babysit from time to time?
No idea but please let us know when you figure it out. Thanks!