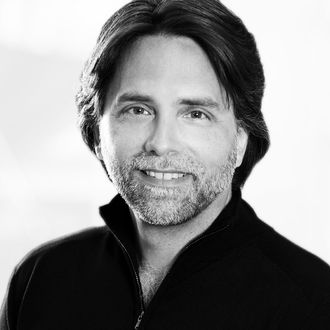 Keith Raniere.
Photo: NXIVM Corporation
The leader of an alleged "sex cult" accused of branding its female members has been arrested and charged with sex trafficking, the Associated Press reports.
Keith Raniere and his group, Nxivm (pronounced nex-e-um), were thrust into the spotlight in October following a New York Times exposé. Women who joined the Albany-based group were told it was a self-help organization meant to empower them — the organization's site describes it as "a community guided by humanitarian principles that seek to empower people and answer important questions about what it means to be human."
Instead, they say they were referred to as "slaves" and subject to ritual humiliations and even brandings. They were also allegedly told to starve themselves to achieve Raniere's standard of beauty and to have sex with him.
Raniere founded Nxvim back in 1998 and is known as "Vanguard" to the group. After the Times story came out, he fled to Puerto Vallarta, Mexico. The AP reports that he was found there "staying with several women in a luxury gated community." He is scheduled to appear in court in Texas on Tuesday.