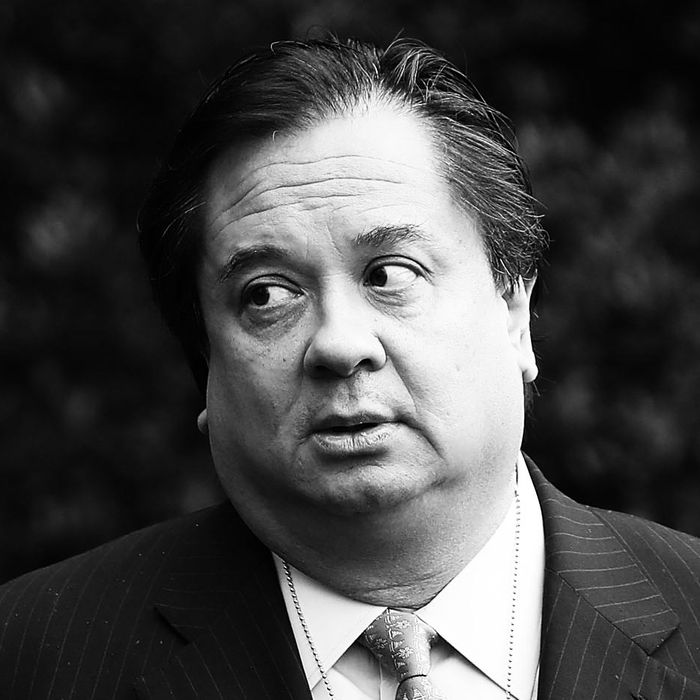 George Conway.
Photo: Chip Somodevilla/Getty Images
Here's the thing: You don't have to tweet. In fact, it's advisable that you consider keeping to yourself some of your opinions that could get you into trouble — a lesson that Kellyanne Conway's husband is learning this week, as he attempts to surreptitiously delete his old anti-Trump tweets.
Best known for his marriage to Kellyanne, George Conway is a conservative lawyer who, according to his own words published on the internet via Twitter, does not agree with all the actions the Trump administration has taken. However, he doesn't want you to know about those opinions.
As reported by CNN, in the past few days Conway has deleted a handful of tweets that were critical of Trump's legal difficulties and the fact that the White House has not yet filled the role of communications director since Hope Hicks's departure — a position for which Kellyanne is reportedly in the running.
In one now-deleted tweet, Conway responded to a CNN reporter who said that Trump often "says one thing, then does the opposite," by calling Trump's duplicity "absurd."
When asked by CNN why he deleted the tweets, Conway said, "No reason." (Nice, totally believable.)
Sounds like Conway — and honestly, both Conways — could use a helpful reminder that Twitter is public.