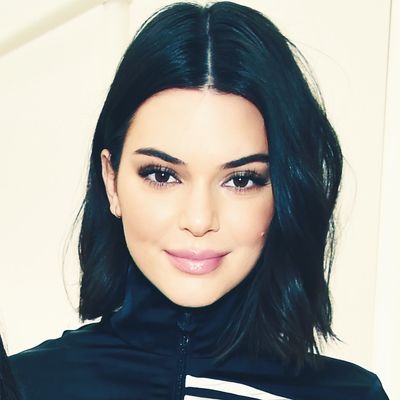 Kendall Jenner, music person, apparently.
Photo: Kevin Mazur/Getty Images
In the music video for the song "Freaky Friday," a man named Lil Dicky swaps bodies with Chris Brown, and that's not even the strangest part. By the end, Kendall Jenner is singing about exploring her vagina. Let's unpack it all.
Released today, "Freaky Friday" plays on the classic body-swapping trope. Lil Dicky, a man who is apparently a rapper (though not a rapper rapper, per the video), transforms into Chris Brown after making a wish at a Chinese restaurant staffed by a magical Asian waiter. In Chris Brown's body, he raps about hoes, picks up a gun on his bookshelf, and sings "nigga" ten times. What a delightful fever dream.
After a bunch of predictable hijinks in which the real Chris Brown, now in Lil Dicky's body, tries to return to himself, Lil Dicky starts body-swapping with other celebrities. He turns into Ed Sheeran and then DJ Khaled, and then finally becomes Kendall Jenner. At that point, Kendall cups her boobs and sings about how happy she is to have a vagina. Ay ay ay. Someone give this video a Pepsi.