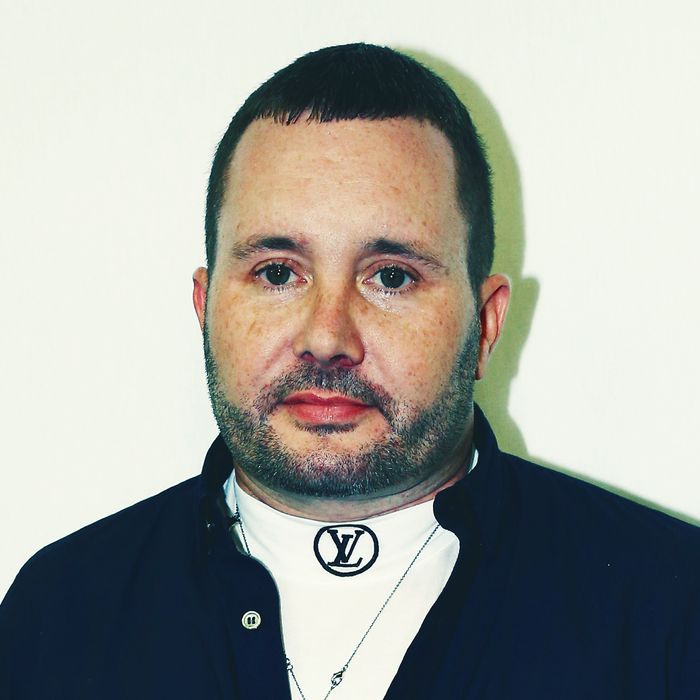 Kim Jones.
Photo: Bertrand Rindoff Petroff/WireImage for Louis Vuitton
Menswear designer Kim Jones and his band of loyal followers are moving to Dior Homme. Today, Dior Homme announced that artistic director Kris Van Assche is stepping down and Jones, who recently left Louis Vuitton, is taking his place. This news may come as a surprise to those who speculated that Jones would go to Versace.
Jones said in a statement that he was "deeply honored" to be the Dior Homme artistic director, and called the label "a symbol of the ultimate elegance." Van Assche had been with Dior for 11 years and said he was leaving to "pursue new challenges."
Non–Louis Vuitton menswear fans may know Jones for his blockbuster collaboration with Supreme, which brought Supreme x Louis Vuitton fanny packs into the world. Hypebeast called Jones the "messiah of menswear," even beyond his collaboration with the streetwear giant.