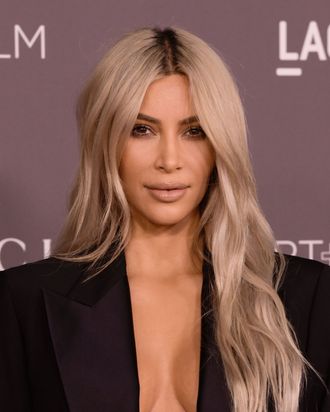 Kim Kardashian West.
Photo: Tara Ziemba/AFP/Getty Images
Kim Kardashian West has finally created a way to defeat her arch-nemesis, dark undereye circles. Today, she announced the latest addition to her growing Kim Kardashian West Beauty empire: an undereye concealer kit.
Any casual Keeping Up With the Kardashians viewer is aware of Kim's lifelong battle with undereye circles. She's tried everything, so you know she'd never accept a KKW Beauty concealer that's less than perfect. Speaking to Allure, she explained that it took eight months for her team to develop the concealer, which is a light liquid made with ceramides and collagen.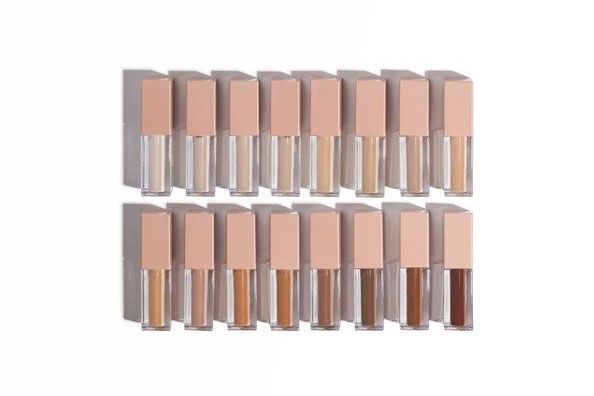 The product, which is slated to go on sale March 23 on kkwbeauty.com, is available in 16 shades and is designed as the first step in a three-part process. The second item in the kit is a translucent loose powder which is meant to "bake," or set, the concealer. A third item, a brightening powder, is intended to be swept on top of the baking powder in order to lightly illuminate the undereye area.
Kim recruited her mother and grandmother to introduce the new concealer kits in a social-media campaign. Her 83-year-old grandmother also served as an official makeup tester, proving that dream jobs can land at your feet at any age.