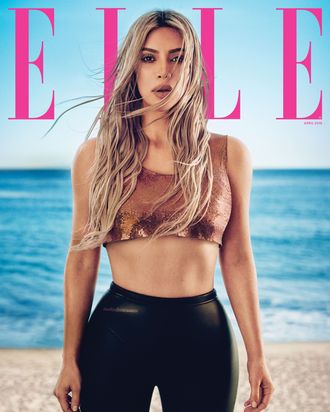 Kim Kardashian West.
Photo: Boo George
Kim Kardashian West's home is neat and quiet. There are no bright colors (only "beige and greige"); no logos in sight (not even on her water bottles); and she herself wipes her phone clean at the end of each day.
This, we knew. What we didn't know — and what Elle magazine's April cover story by Molly Young reveals — is that the staunch minimalism of the Kardashian West home is the combined result of Kim being a "neat freak" and Kanye hating how everything else in the world looks.
"If Kanye had a dream project," Kim says, "it would be to make a Yeezy product line — like deodorant, every product you could imagine. He would redo them all; he hates how they look."
Yeezy x Glossier, anyone? Sounds pretty genius to us.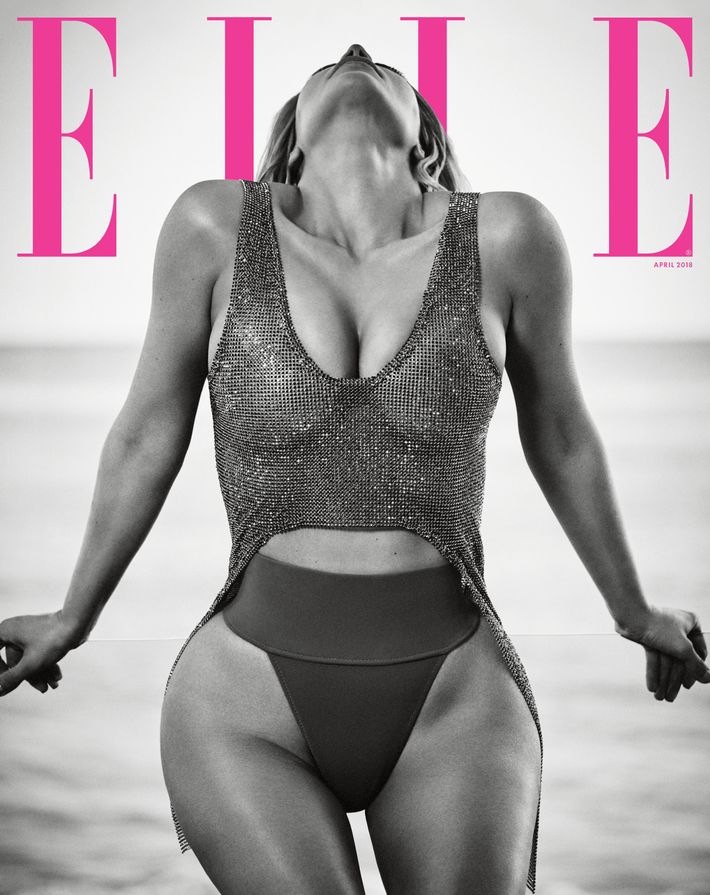 Beyond Kanye West–brand deodorant, what readers learn the most about from this Elle cover (which comes personalized with a note from Kim for 50,000 subscribers) is the birth of Chicago "Chi" West, Kim and Kanye's third child together through a surrogate — or as Kim clarifies, a "gestational carrier."
When it came to picking the sex of the baby, Kim says she didn't have a preference, choosing the "healthiest" embryo instead, which happened to be a girl. Her only requests: that the baby be born in L.A., that the surrogate use her doctor, and that she eat as organically as possible. Kim wasn't "tyrannical" about it, though.
"I straight-up told her, 'Look, I ate doughnuts every single day. If you want doughnuts and ice cream, go for it,'" Kim says. "Do whatever you feel. I'm not going to be picky like that. That's just ridiculous.'"
"I hated being pregnant," Kim adds. "But as much as I hated it, I still wished I could have done it on my own. The control is hard at the beginning. Once you let that go, it's the best experience. I would recommend surrogacy for anybody."
So, can we expect another Kardashian West in the future? According to Elle, four kids is Kim and Kanye's max.