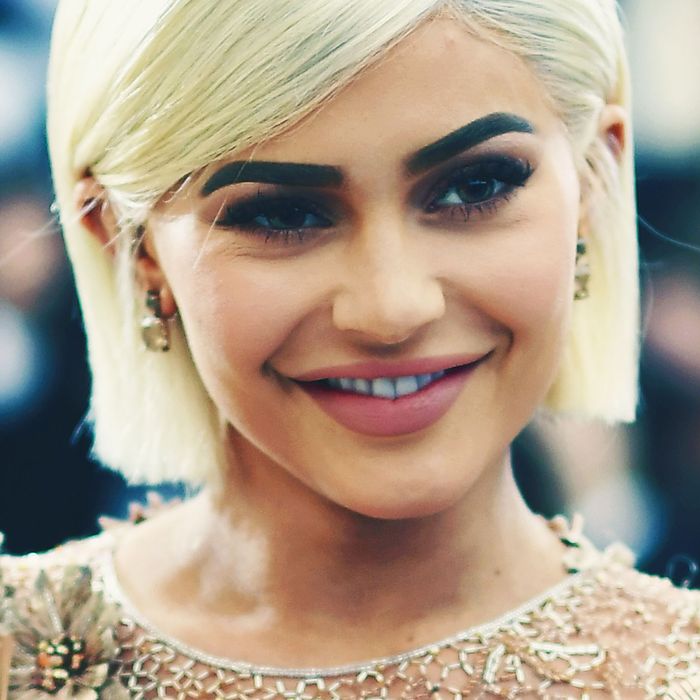 Kylie Jenner.
Photo: Dimitrios Kambouris/Getty Images
We're all still starved for details about Kylie Jenner's pregnancy, given she didn't officially announce it until she actually gave birth to baby Stormi Webster in early February. In the month since, we've found out what Travis Scott thinks of his daughter and we've even seen Stormi's face, but aside from what Jenner filmed in her pregnancy video, we still haven't learned that much about those nine months.
That changed Sunday evening when Jenner engaged with her Twitter fans' questions about her weirdest food cravings, which sister she told first, and the worst part about being pregnant — so, all the details that everyone's been dying to know.
First of all, Jenner thought she was going to have a boy.
And had a "perfect" pregnancy experience (minus the fact that she couldn't eat sushi).
But it sounds like she found a new favorite food.
And still enjoyed some old favorites.
She loves Stormi's toes.
Her mom was "sooo" supportive.
And so were her sisters, though she can't remember which one she told first.
Her best friend stuck right by her side.
And sounds like Travis Scott loves being a dad.