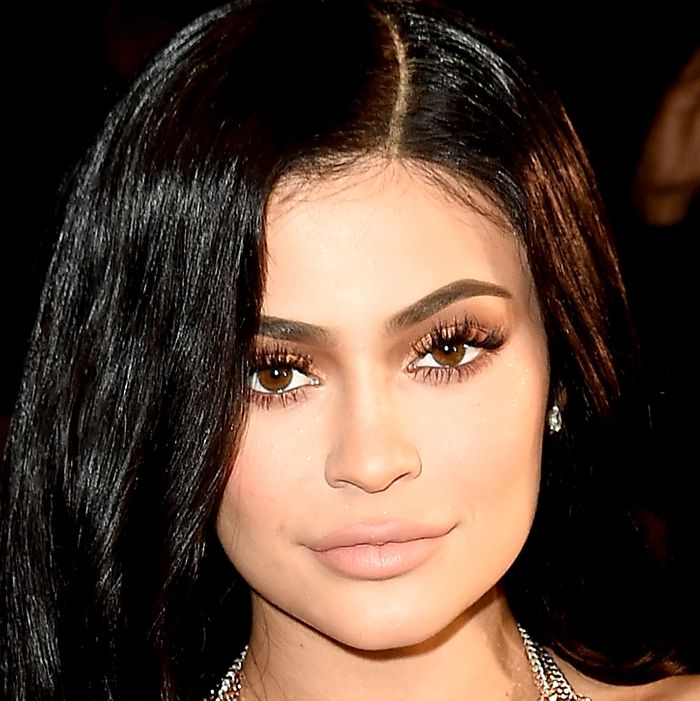 Kylie Jenner.
Photo: Nicholas Hunt/Getty Images for New York Fashion Week
Kylie Jenner is making up for lost time on her Instagram after retreating for several months while incubating her spawn, Stormi Webster. But now she's taking us all along on her motherhood journey, as proven yesterday when she released the first full-body pictures of herself and Stormi.
Jenner wore a camouflage tracksuit with Yeezy jazz shoes for the photo shoot. Stormi wore a white knit onesie with bunny ears sewn into the hood. She captioned the photo "my angel baby is 1 month old today."
She also commemorated the occasion by showing off her post-baby body in a series of Instagram stories, wearing a black crop top. Oh Kylie, we've missed you (and your mirror selfie videos) so much.