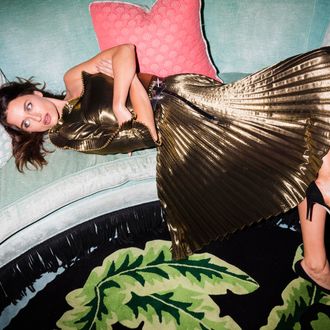 "Marina in the gold dress, The Colony Hotel, Palm Beach."
Photo: Landon Nordeman; High Season series; Palm Beach; 2018; care of Voltz Clarke Gallery.
Landon Nordeman, famed for his behind-the-scenes photographs of runway models and dog shows, has trained his lens on another insular world: Palm Beach, and its pastel and print-loving denizens. "It's the kind of place where its identity is very much on the surface. I was instantly taken by the fabric of the visual, physical landscape: bright colors and palm trees," Nordeman told the Cut. "I am excited by and enjoy making pictures of people who are happy to express themselves outwardly, people who are characters, whether they know it or not."
High Season is the result of Nordeman's winter-long stint as the photographer-in-residence at the legendary Colony Hotel of Palm Beach. The series captures the artist's "ferocious glee" in documenting this peculiar, sun-drenched microcosm. Below, Nordeman gives us a glimpse behind each photograph.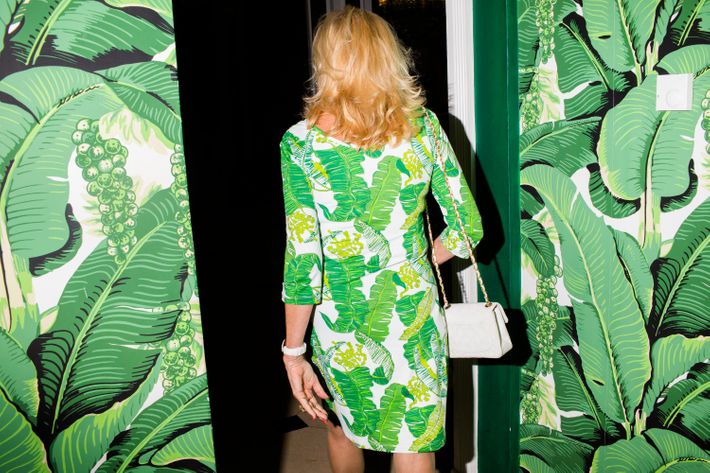 "When I saw her in the bar, she was walking by me, walking towards the hallway. So, I instantly turned around, started following her, and took pictures as she walked through. This happened my very first visit, the very first night I was there, and having that sort of good photographic luck occur right at the start was great and sort of set the hook for me."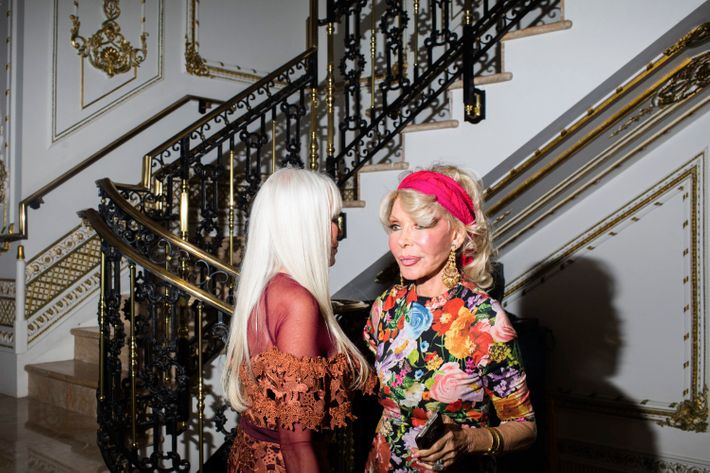 "I did get to go to Mar-a-Lago. I had heard about the Trumpettes. It's a big group of women that all sort of love Trump. And they're kind of like cheerleaders for Trump, and the woman in the pink bandanna, she's actually the woman who started the Trumpettes."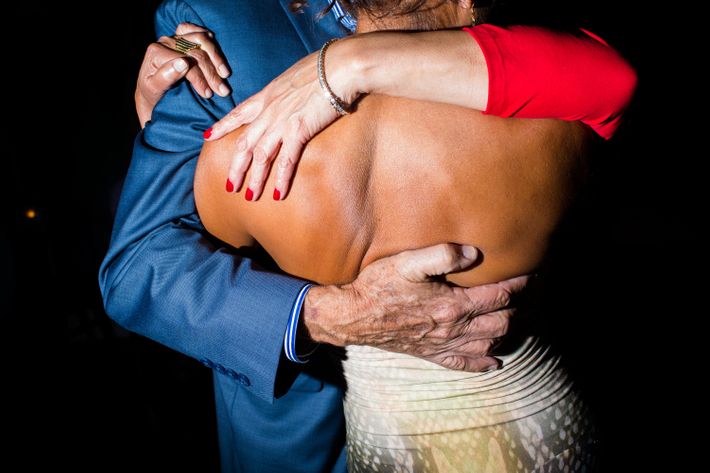 On photographing older people: "I think they're proud of who they are and also because they're of a certain age. I feel like they're not pretending to be someone else. It's sort of too late for that when you reach a certain age. I got the sense that these people were very comfortable in their own skin. There's a sort of lack of self-awareness."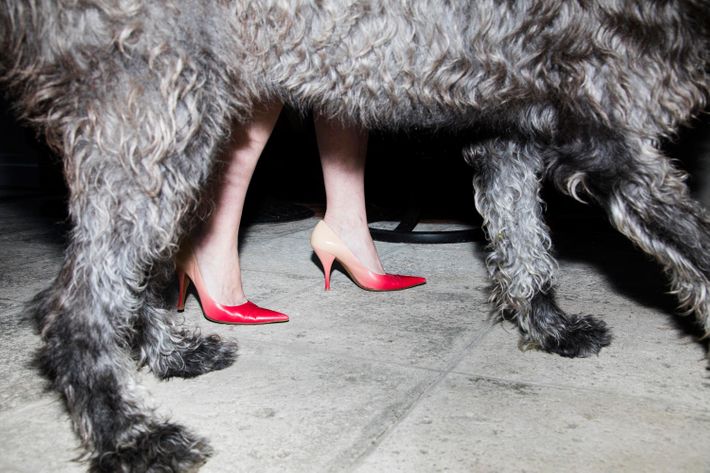 "This woman was walking this dog, and the dog was almost pulling her over, and I took some pictures of them on the street, which were okay. And then I kind of let them go, and then I looked around this other place, and I saw them again. And now she was sitting down, clearly taking a break. Sometimes, when you're out looking for pictures, if you see the same person again, I take that as a sign. You have to act on that."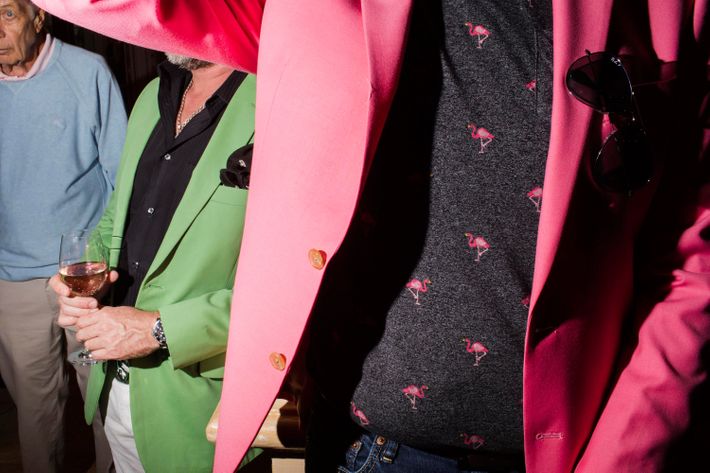 "The guys also have this sort of Palm Beach style. It makes you realize that it's sort of this pervasive look. And it doesn't only apply to the women. It applies to men too."